amateur category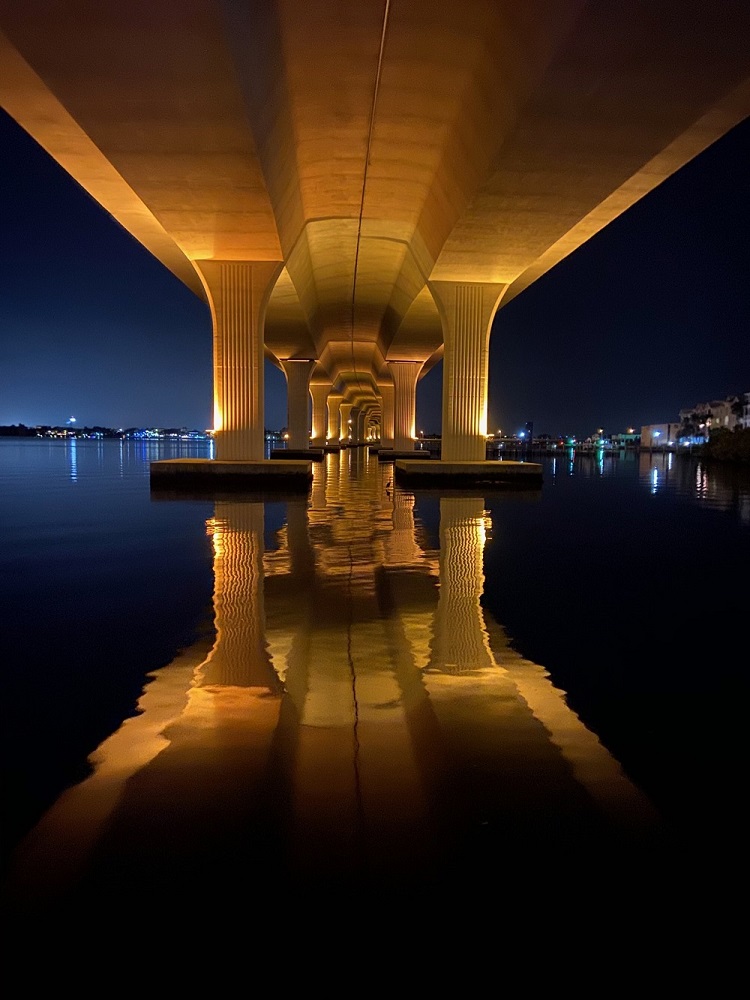 "Bridge Crane" (Single)
DESCRIPTION
Lone crane "fishing" for dinner in the St. Lucie River, under the massive Roosevelt Bridge near Stuart FL, USA. December 30, 2019. Walking along pathway next to the river, talking on my cell phone, spotted the "underbelly" of the Roosevelt Bridge in glow. Told friend I'd call back in a second; snapped the photo on my iPhone. Only later did I spot this crane (heron?)!
AUTHOR
1970 Graduate of University of Virginia
Have traveled to Mediterranean countries--Morocco 2 years ago--and to India, Nepal & Sri Lanka
Retired. Have 4 grandchildren.
←
back to gallery