amateur category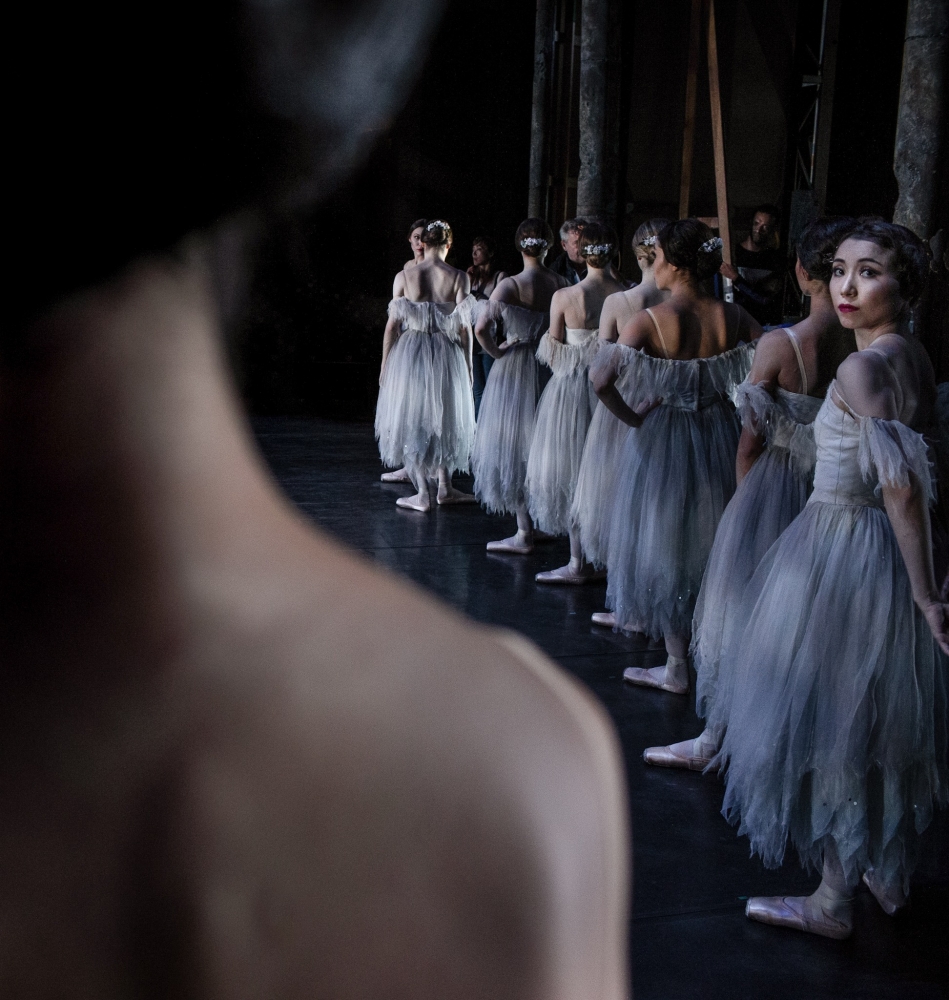 Back of the line (Single)
DESCRIPTION
End of the last dress rehearsal before the evenings premiere of "Giselle", with The Birmingham Royal Ballet. The corps de ballet girls, wait and listen to their ballet masters for corrections and last minute tweaks, before the opening performance.
AUTHOR
Tyrone Singleton grew up in Reigate, Surrey. Artwork filled the walls of his family home, including oil paintings from his extended Trinidadian family and his father's photography. This subconsciously allowed Tyrone to develop an appreciation for colour, shape an design. Through his appreciation of realistic portraits, pencil drawing and sketching was Tyrone's first form of artistic expression.
 Tyrone started his full-time ballet training at the Royal Ballet School. His career with Birmingham Royal Ballet has offered access to a wide range of creative experts, including costume and set designers, choreographers and composers. The foundation of ballet is based around line and aesthetic  - dancers are continually looking to refine the angles and positions they make, manipulating their body on a daily basis.
Focussing on the unique movements ballet facilitates, and shining a light on the unpolished, and sometimes gritty, side of ballet, Tyrone has documented a side of ballet which the audience doesn't get to see. 
 
"Ballerinas are extremely unique creatures. Sacrificing their bodies to their art form. Even though they are natural performers, I aim to highlight the solitary moments, equally serene and focussed."  
←
back to gallery