amateur category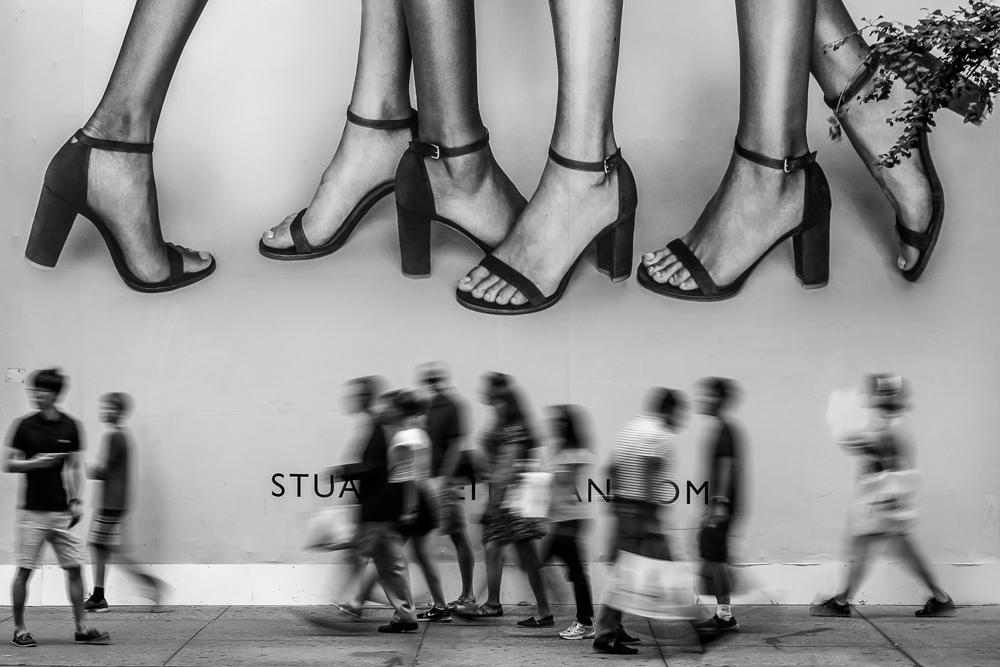 New York - Shopping legs (Single)
DESCRIPTION
The 5th Avenue in New York is a vibrant street. I saw this scene by chance and I needed a number of tries to get the desired result.
AUTHOR
I'm based in Hanover, Germany but I spend the vast majority of my spare time on the road and sometimes I even travel to the most remote reaches of the world. Photography has become my favorite hobby in the last 15 years and in the meantime my passion has grown.
My extensive scope of work includes Travel, Adventure, Wildlife, Landscape, Architecture and Street photography. Inspired by the powerful beauty and wonder of the natural world, I try to capture the best places I travel to and the people who make each place uniquely their own. Through my Canon lenses, I try to freeze the moments so that any person who is watching at my pictures becomes a travel companion.
My photography has been featured in several publications such as DigitalPhoto, fotofrum, Stern.de, FotoHeise and I was shortlisted and nominated in several photo contests around the world.
←
back to gallery