professional category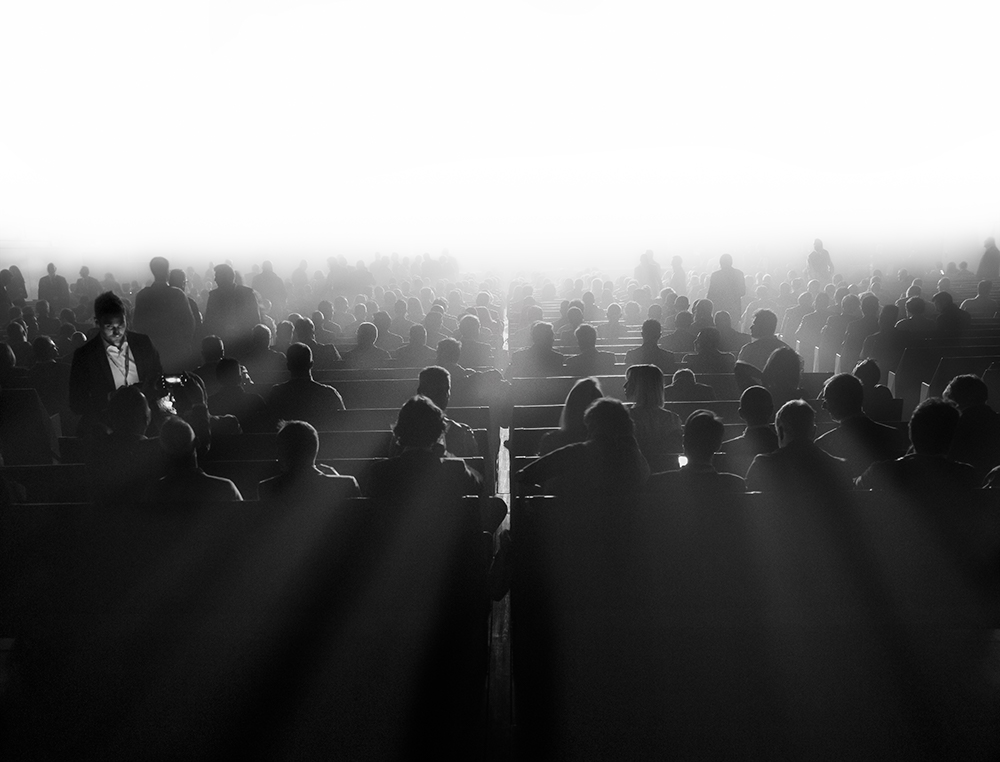 Life Coach illuminates the people (Single)
DESCRIPTION
I have the opportunity to participate in many of the meetings organised for the "motivation and awakening" of the people. Most of these alleged instructors were great crafty people who with so many beautiful words and exciting promises told their successes to all those who were there to listen to them. Many of these "gurus" ask a lot of money for sharing hours and hours of motivational sentences. However, the photo simply means that the "guru" or "coach" illuminates his followers like the sun, radiating his wisdom and light on everyone present in the room. He cannot be seen because of the large amount of light that comes from the stage, but he is there, inside the light and from there he communicates with the people.
AUTHOR
I was born in 1982 in Bosnia and in 2014 I moved to Italy - to Tuscany, specifically - where I still live.
I am self-taught freelance photographer interested in experimentation in various fields of photography.
I want to mention some of the international awards and recognitions that I have received in recent years: two of my works have been mentioned by LensCulture in recent years, in November 2020 i was awarded by Dan Burkholder as a first place of NYC4PA photo contest, In the last 4 years I also won first place for three times in "Shoot the frame" and, after that, another first place in Photo Crowd's "Amateur photographer-sigma"; first place in the black & white category of "I shot it" photography competition, second place as nature photographer in the "Trans-natura" photography competition. Many times I was mentioned and commended in various competitions such as "Sony world photography contest", "Ipa", "Nd", "Monochrome awards"...
In February 2020 I launched "Galleria Ambigua" in the historic city of Arezzo (Tuscany).
It is a contemporary art gallery and a cultural space, of which I am co-director and founder.
←
back to gallery