professional category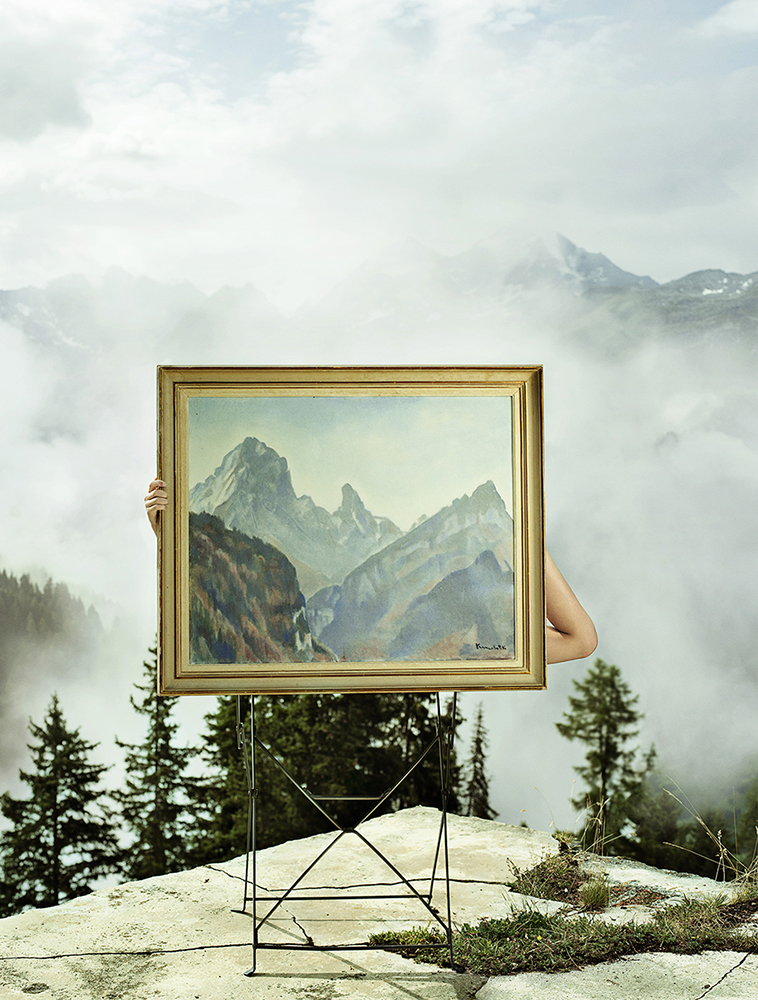 Alpine (Single)
DESCRIPTION
"Alpine" is part of a work in progress with my daughter. It is part of a series of 'performative sculptures', where photography is the result. We create these sculptures as installations together, with objects we have at home, or props we find at the flea market. We make the sculpture in a particular location we both like and we are inspired by. We prepare the set, the performance begins, then I photograph to immortalise the moment. Here the performative sculpture is a mountain on the mountain. The leg extends to create an artificial mountain. This picture is shot in Verbier in the Swiss mountains close by where we live.
AUTHOR
Of Dutch heritage, the photographer Aimée Hoving was born in 1978 in Belgium, before settling in Switzerland at an early age.
Aimée Hoving studied at the ECAL and obtained a BA in visual communication with a specialization in photography.
She has participated in several international group exhibitions such as the National Portrait Gallery, London, and has been granted the Swiss Design Award and won the Leenards Foundation Award. Her works are part of the permanent collection of the Musée de l'Elysée, Lausanne, Switzerland. She has been part of Critical Mass top 50 in 2018 and won the PDN face portrait photography contest, and also won the Juror's Award for Environmental Portraits, curated by Elizabeth Avedon. Aimée has worked for many magazines, including: Wallpaper, Liberation, Vogue Japan, Les Echos Dimanche, Die Weltwoche, and Encore.
←
back to gallery