professional category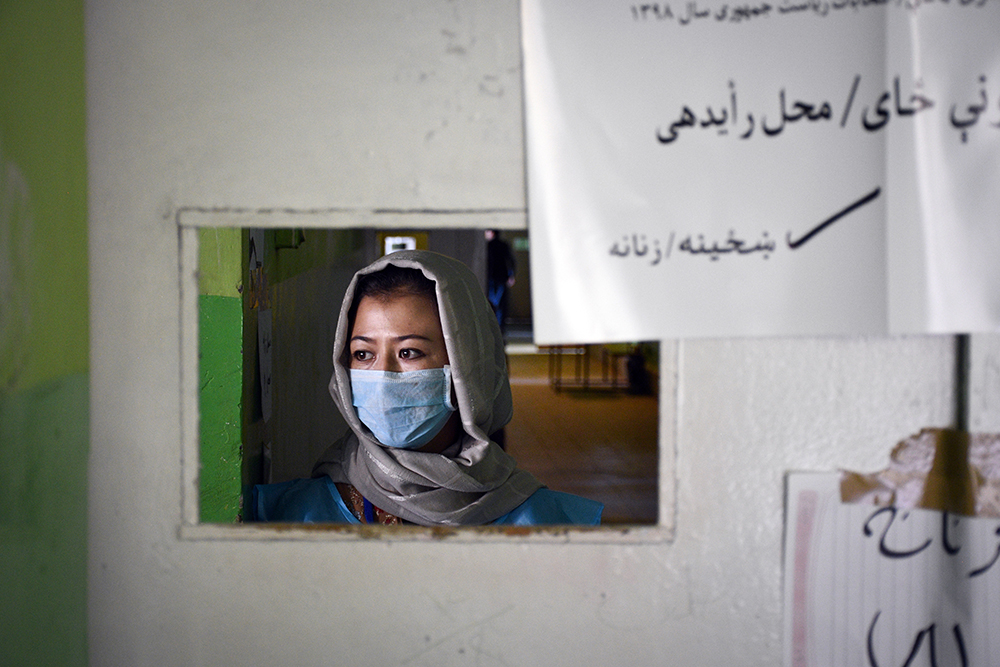 The Vote Monitor (Single)
DESCRIPTION
Shakila, 20, an election worker at a polling station in downtown Kabul, waits for women to vote in Afghanistan's presidential elections Sept. 28, 2019. She sits near signs that say "Voting area / women."
AUTHOR
J.p. Lawrence was born in the Philippines and raised in rural Minnesota. He served in the U.S. Army and went to Bard College and Columbia University in New York.
He has written in the U.S. and Africa for the New York Review of Books, Vice, the Intercept and the Associated Press. He is a reporter for the newspaper Stars and Stripes and previously reported for the San Antonio Express and Albany Times Union.
His beat is the war but he makes an effort to also cover daily life.
←
back to gallery