amateur category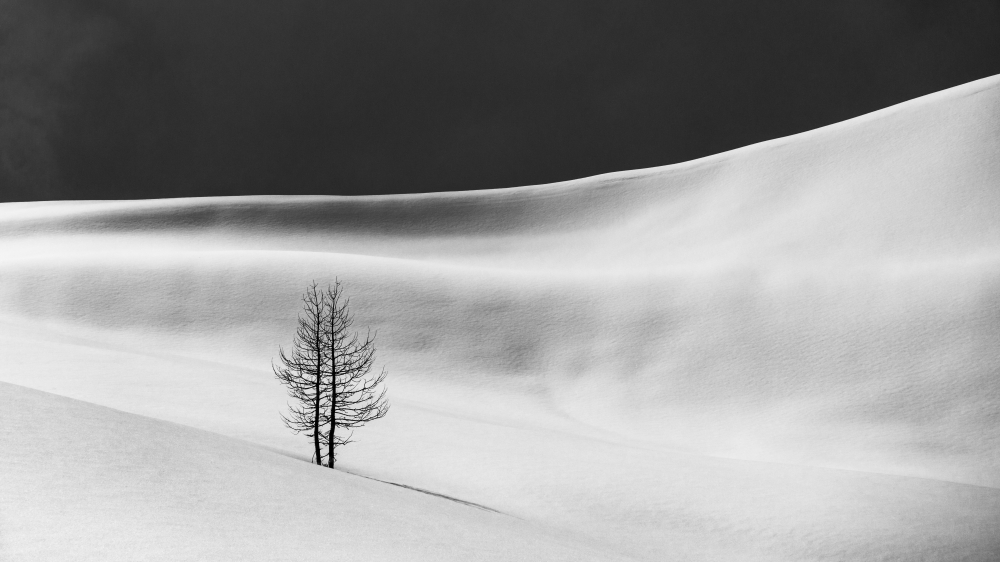 Lonely tree (Single)
DESCRIPTION
Natural fine art in a dream mountain landscape. I took this image during a ski mountaineering tour around Alpe Devero in the Italian Alps. Nature can be powerful, romantic and sensual at the same time.
AUTHOR
Andreas Brink is a self-taught photographer who started taking pictures at young age with an analog film camera. Inspired by nature, light and silence he tries to capture the essential elements in the landscape having a sensitive eye for detail and composition.
Living in Italy he considers himself a true citizen of the world, since he is of German origins, born in Italy and married to a Swede.
His work is published in photo magazines such as fotocolor and his Africa images are frequently printed in scientific journals. He received honorable mentions in the Minimalist Photography Awards 2019. Andreas was also international jury member of the Wiki Science Photo Competition 2018. He arranged exhibitions in Italy including slide shows accompanied by live music where he and his saxophone duets with the piano.
His most recent exhibitions include "Öland – impressions in black & white" and "Öland – bridges & piers", both held on Öland in Sweden. In autumn 2019 he participated at Öland's Skördefest, one of the biggest art festivals in Sweden. End of 2019 he organized a charity exhibition in Italy together with the organization ETM (Europa Terzo Mondo) entitled "Faces of Africa – impressions of people and landscapes.
←
back to gallery