amateur category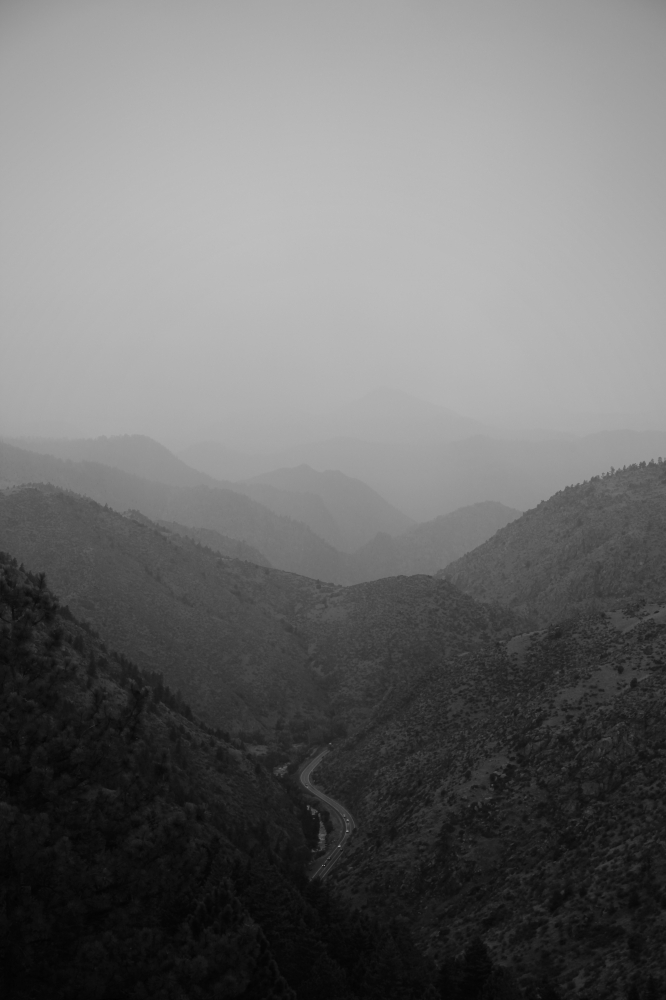 Rainy Days Are Here Again (Single)
DESCRIPTION
Walking one of my favorite trails in Golden, CO, I nearly make it out of a storm with hitting just the front head of it before getting back to my car. Of course I look towards the overlook and see this great, hazy, rainy scene with the highway going straight into the mountains and I see dim headlights going back and forth. It was quite mesmerizing.
AUTHOR
A 27 year old with a love of the beautiful outdoors. I find so much comfort living where I do in Colorado, being surrounded by so much beauty, it's hard not to document it! I work as a hairstylist downtown, and love to get out into nature to recharge when I can.
This is my first entry into a competition but I have been shooting for years as a hobby of mine.
←
back to gallery