amateur category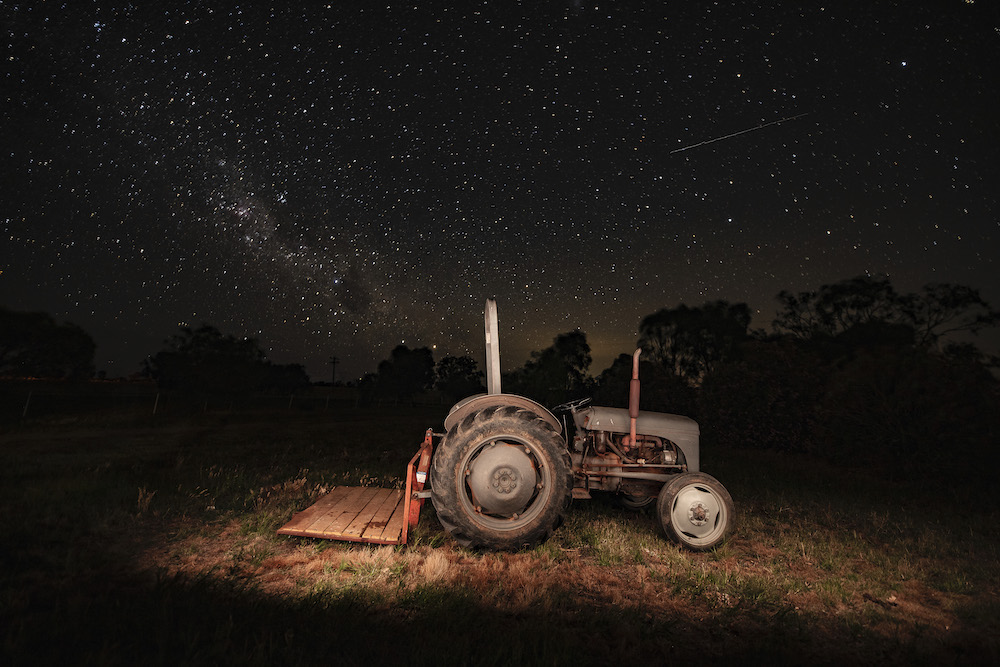 Little Grey Fergie (Single)
DESCRIPTION
"The Little Grey Fergie" as she is affectionately known, is a 1954 TE 20 Ferguson Tractor. It is both a workhorse, serving four generations on the farm and a family heirloom. This night shot captures her charming beauty as well as the emotional connection I have with her and the land she has worked.
AUTHOR
Tailai Obrien is an animal trainer with more than 20 years experience. Her eclectic collection of heritage livestock breeds and domestic pets feature regularly in her imaginative style of photography.
Tailai was recently recognised in several categories at the Tokyo International Foto Awards, The Australian Mono Awards and Australian Photographer of the year as well as winning the Federation Photo Award in the animals category in 2020.
←
back to gallery