amateur category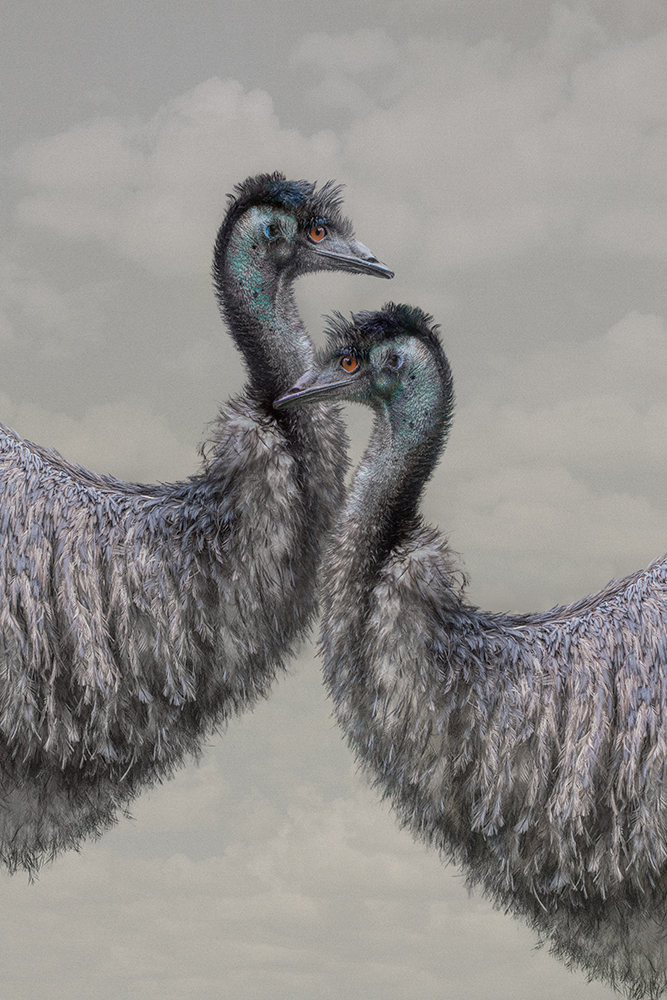 Pair (Single)
DESCRIPTION
A composite image of two emus from my local wildlife park. I wanted to make a piece to show that emus are beautiful birds and are worth admiring.
AUTHOR
I am an amateur photographer based in Melbourne, Australia. My initial entry into the world of photography came via landscape and travel photography.

I was introduced to and become a member of the Australian Institute of Professional Photography in 2015. My first entries into the state and national awards resulted in awards for both my travel and landscape shots. This confidence led to me producing art prints of my photos for local markets.

This exposure to the awards environment led me to expand my knowledge and interests and venture further into different genres. I started creating more illustrative pieces based on local wildlife and zoo animals. My first entry of these pieces resulted in being an illustrative finalist [state level] in 2018. My pieces started out very simplistically and over time are becoming more complex, hopefully conveying the issues of conservation and suitability that I find important. A recent piece placed Top 5 nationally in the Australia Photography Awards [Illustrative/Open category 2019].

I've only recently started reaching out and entering different competitions nationally and internationally to build my confidence and feel inspired by more talented photographers.
←
back to gallery