amateur category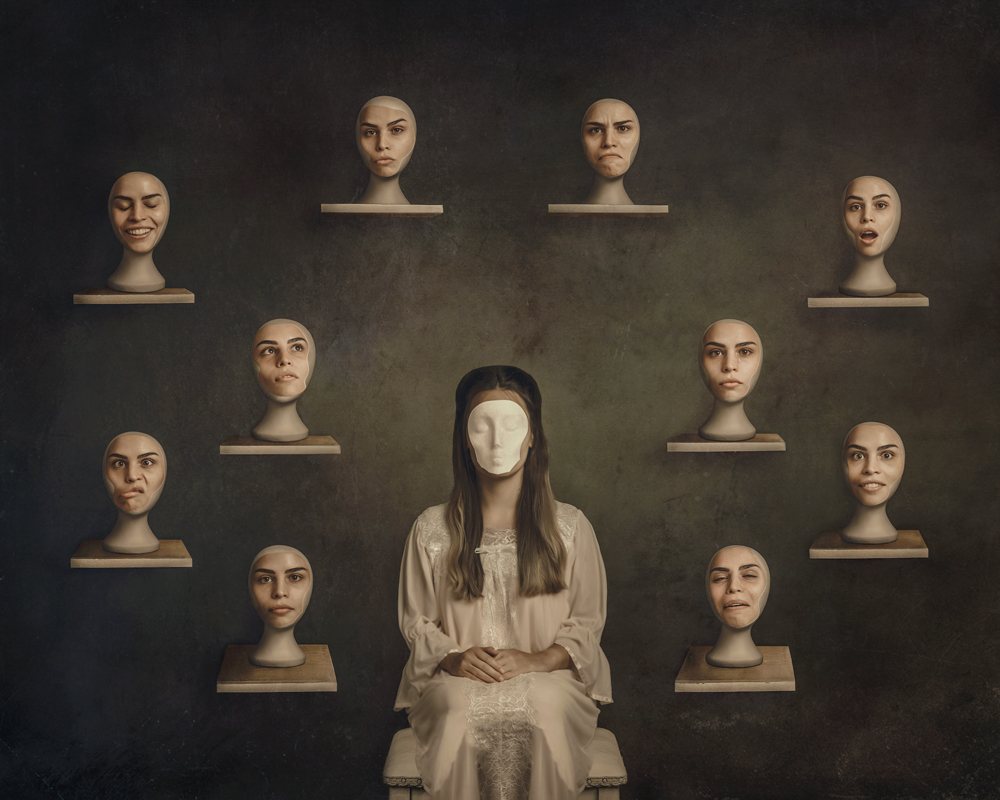 Interfaceable (Single)
DESCRIPTION
Do we wear our real faces, or do we wear what is more convenient? People react to the expressions that one wears, and in doing so do we present who we really are do we present what they want to see?
AUTHOR
I am an artist and Fine Art Portrait photographer and founder of Beam Collective. I am an active member of WPE, WPI, Cosmos, Oneeyeland, and The Portrait Masters where I have received multiple merits from bronze to silver and gold. I recently won Top 10 World rank for the Fine Art Photo contest of Oneyeland (8th place), and have won my first Golden Award through them.
My work has been published in several international magazines, and one of my works has been presented at the Florence Biennale Italy in October 2021.
I have received the prestigious Gold List Award from Art Magazine in 2021.
I love being creative and have found that the camera gives me the best possibility to bring my visions to life. It is a one-woman show, starting with the concept, up to styling, lighting, photography, and editing.
←
back to gallery