amateur category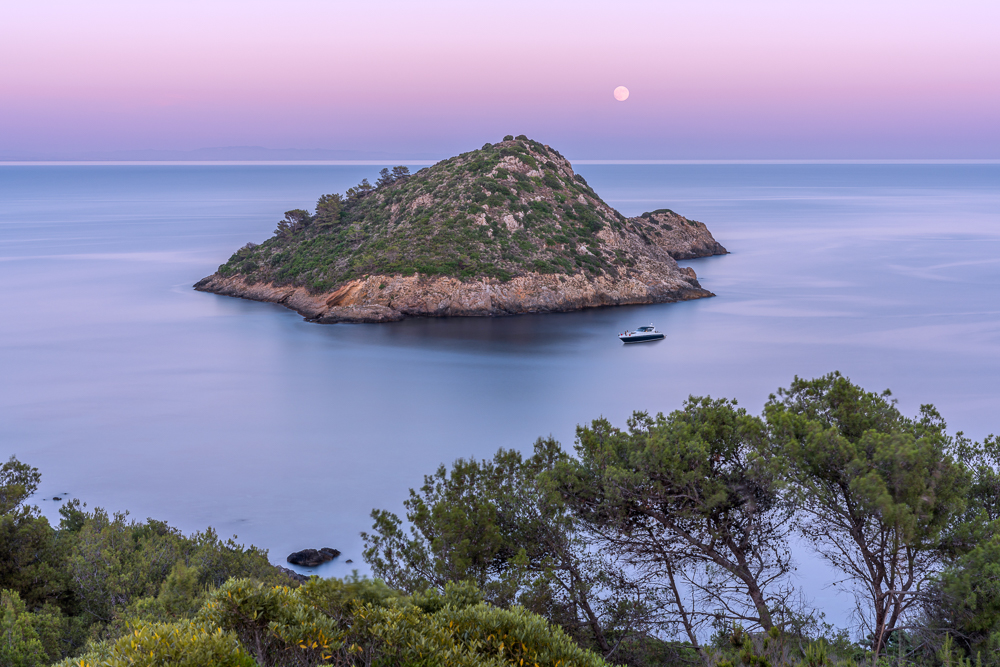 Moonrise over Isolotto (Single)
DESCRIPTION
Photo taken during summer 2020 on the panoramic road of Monte Argentario in Tuscany, Italy. The photo was taken using an ND filter to get the flat surface of the sea. Then a second shot has been taken for the moon and the boat and the two photos have been mixed in post.
AUTHOR
I was born in Rome in 1980, where I have attended French school and got my Baccalauréat in 1998. Then, I have chosen to study Law and to start working in hotel management and tourism. Photography has been my passion since I was fifteen, when my father gave me his old Nikon film camera and I kept dreaming about working as a professional. So, I started studying photography techniques on books and practicing, taking inspiration from the greatest photographers. Five years later, I decided to switch into digital, being fascinated with new digital cameras technology and I invested all I could into the improvement of my equipment. After graduation, I attended photography classes at "Scuola Romana di Fotografia".
Placed 2nd in the IPA photo awards in "Advertising, Automotive" category and obtained several honorable mentions in 2020 and 2017.
Finalist in 2018 SIPA contest.
←
back to gallery