amateur category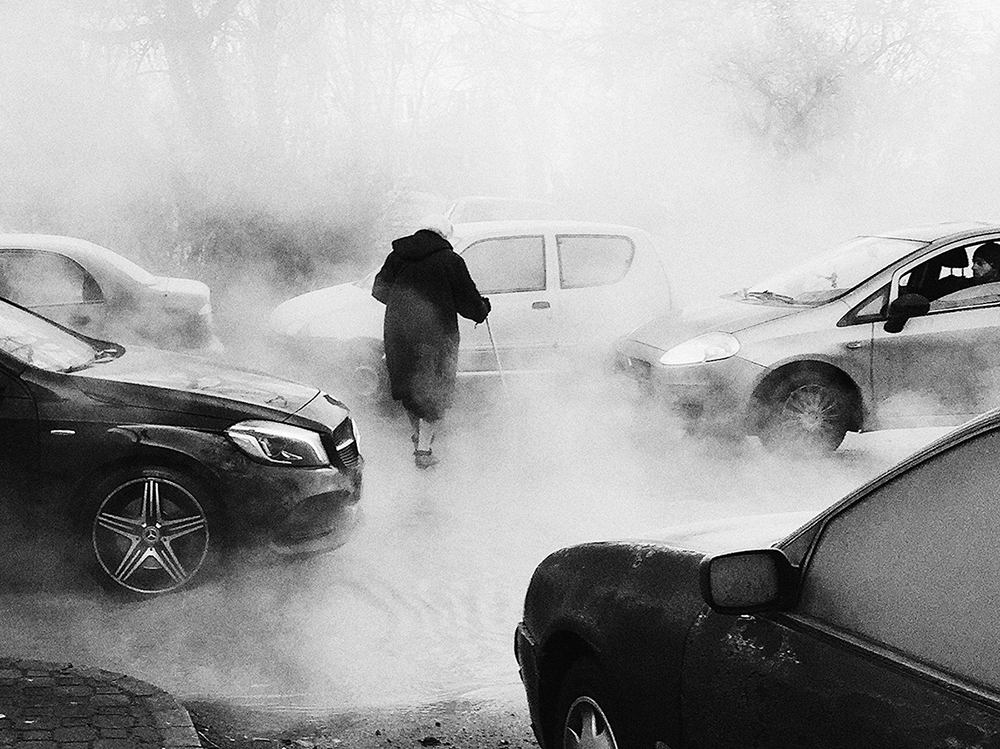 Priority on the Road (Single)
DESCRIPTION
That happened last winter in Warsaw, Poland. A burst heating pipe carrying hot water sent plumes of steam into the freezing-cold air. Hundreds of people, including me, got trapped in their vehicles. Then I saw this elderly woman, who had probably faced worse adversities throughout her life, walking through the chaos as if nothing happened. All I had on me was my long-serving iPhone 6 and luckily it did the job.
AUTHOR
I'm a street photographer based in Warsaw, Poland. Since I grew up in the projects in a post-industrial big city, I'm always looking to find something beautiful even in the most unappealing surroundings.

I've been photographing for 7 years now. One of my photos was awarded the main prize at Fuji Street Photo Awards 2020. I was also a finalist at Miami Street Photo Festival last year. Apart from that, my works have also been selected and shortlisted by Martin Parr and Bruce Gilden in the Life Framer Competition.
←
back to gallery