amateur category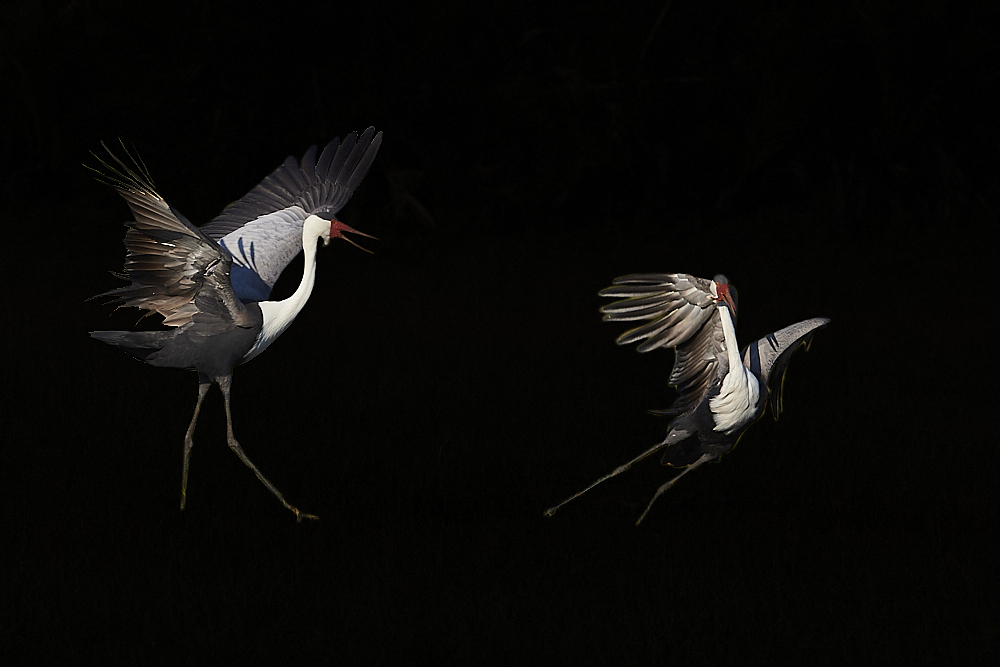 Wattled cranes courtship dance (Single)
DESCRIPTION
The male wattled crane (Bugeranus carunculatus) on the left performs an elaborate courtship dance, wooing the female by chasing her with wings open. The female on the right appears to be spooked, with legs kicking sideways and body off balance, flapping the right upper wing. Burned background highlights the cranes' unusual postures.
AUTHOR
Amateur nature photographer since 2009, and self-learner in digital photography, I am interested in capturing images where light and its absence, the negative space in a scene and the composition combine to create a sense of interconnectedness with our natural environment.

Selected twice for the final round of the Wildlife Photographer of the Year competition, once in 2020 and this year in 2021.
←
back to gallery