amateur category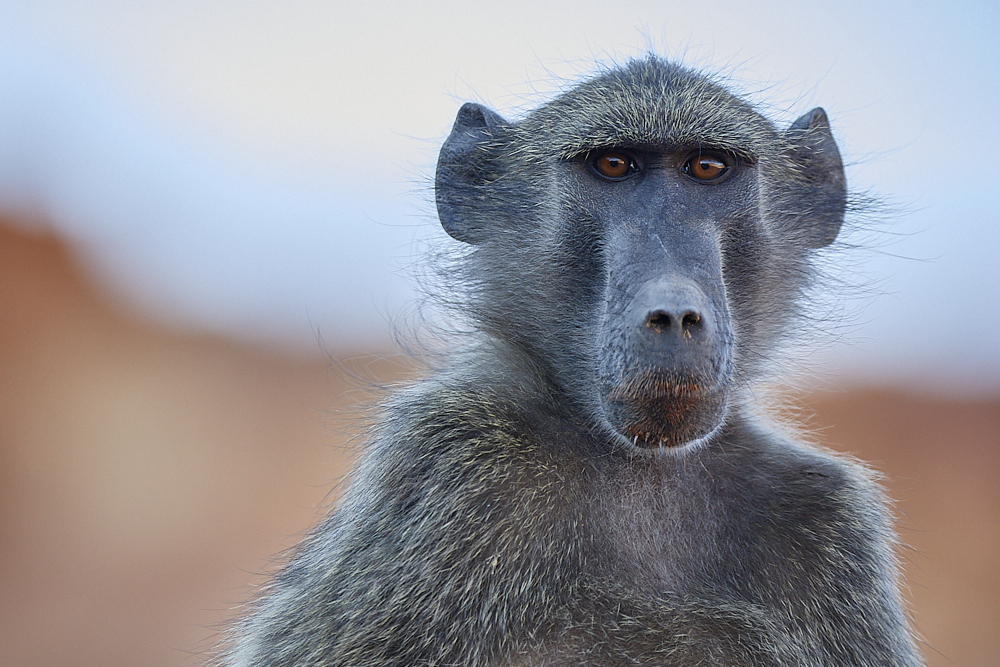 Keeping an eye on you (Single)
DESCRIPTION
Portrait of a female chacma baboon (Papio ursinus) keeping a vigilant eye on the photographer. Captured at the Twyfelfontein site of the southern Kunene region in north-western Namibia, formerly known as Damaraland. The word "chacma" is derived from the Bushman language ("choa kamma"). It is a transcription of a sound association that refers to the sharp bark of the baboon when on alert (indicated in the click languages of the Bushman as a "chac chac"). Troops of chacma baboons roam freely over the scattered rock engravings that make up the Twyfelfontein site. They are often seen gathered close to the rock engravings, observing, grooming or foraging. The photographer was mesmerized by the intense gaze of this female chacma baboon which acted as if guarding the site from any trespassers. The stare was intense but did not show any hint of aggressiveness. The stance of this chacma baboon was reminiscent of the guardian of a temple. Chacma baboons of Twyfelfontein behave as if they are the guardians of the rock engravings depicting the rituals that bonded the hunters-gatherers and the animal kingdom, a reminiscence of nature interconnectedness that that prevailed with the "primitive" tribes.
AUTHOR
Amateur nature photographer since 2009, and self-learner in digital photography, I am interested in capturing images where light and its absence, the negative space in a scene and the composition combine to create a sense of interconnectedness with our natural environment.

Selected twice for the final round of the Wildlife Photographer of the Year competition, once in 2020 and this year in 2021.
←
back to gallery