professional category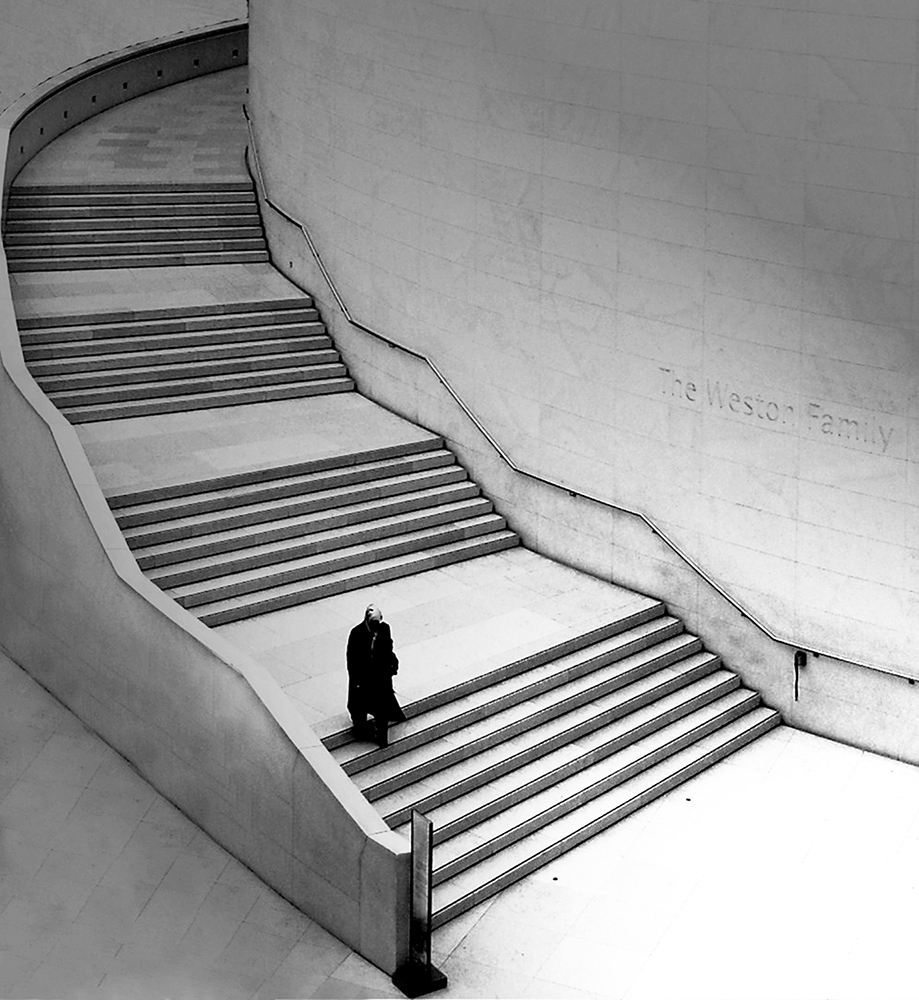 BRITISH MUSEUM (Single)
DESCRIPTION
I WANTED TO CAPTURE A MOMENT OF SILENCE IMMERSED IN THE CONFUSION OF THE BRITISH MUSEUM. THE SEMICIRCULAR STAIRCASE GIVES MOVEMENT TO A SCENE WHERE THERE IS NO PRESENCE OF PEOPLE.
AUTHOR
Simona Poncia approches photography after seeing an exhibition in Florence, entitled "Robert Mapplethorpe: perfection in form". In the exhibition the american artist's photographs were placed side by side in comparison with Michelangelo's "David" and "The four prisons". This event fed her passion for this art, motivating so her black and white style. Her photographs are timeless.
She is able to highlight the essential and purity of everything, giving sacredness to the portrayed image by means of rarefied atmospheres. Immersed in the mysterious nature or overwhelmed by the chaos of the city, the silence is what she is looking for, as well as an intimate contact with the world around her. She lives in a little town and the fog is a constant presence in her daily life for a lot of days during the year. So she says: "The fog makes everything more fascinating and you can rediscover the ultimate essence of landscape that you thought you knew".
Her favourite subjets are dreamlike landscape, portraits, but also architectonic constructions or museum interiors, these being the heritage of her art studies.
←
back to gallery