professional category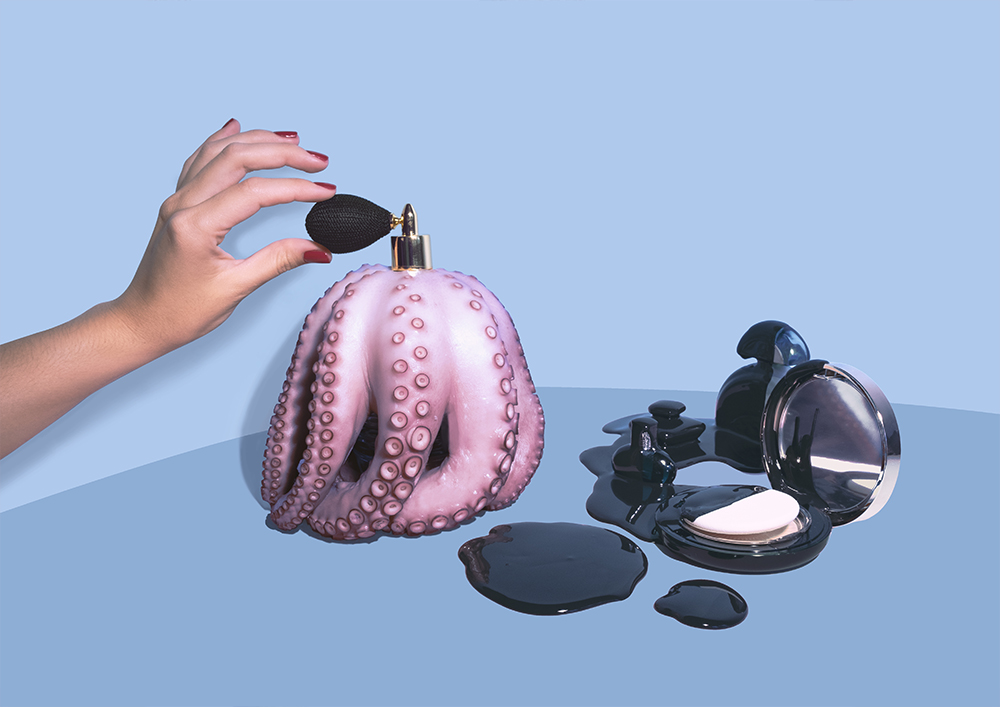 Octopus perfume (Single)
DESCRIPTION
And that is why octopus perfume does not exist.
AUTHOR
Olga studied Industrial Design Engineering but she has always wanted to be an artist, in fact, she has been painting at Conchita de la Cueva's studio since she was 9 years old. Later she studied a master's in Art Direction in Barcelona, and also learnt scenography and coolhunting among other studies. The particularity of her photography is that they are a mix between all her acquired knowledge.

In 2020 she started taking photos, and during that year she obtained her first photography international recognition. So she continued to enter contests, started exhibiting her work and winning prizes.



First prize (Platinum winner) at the international Muse Photography Awards 2023 in the "Editorial - Still Life" category for the "Flower Lid" series.

First prize (Juror's choice award) for the photography "Flexitarian Plant" at Praxis Gallery. Minnesota, United States, 2023.

Selected by curator to be published in the 13th issue of the contemporary art magazine Al-Tiba9 in its digital and printed version. 2023.

Photography "Flexitarian Plant" selected by curator for its exhibition at Praxis Gallery. Minnesota, United States, 2023.

2nd place and work exhibited at the International Photography Competition FMoPA 2022 (Florida Museum of Photographic Arts) Still Life category. Florida, United States 2022.
←
back to gallery