professional category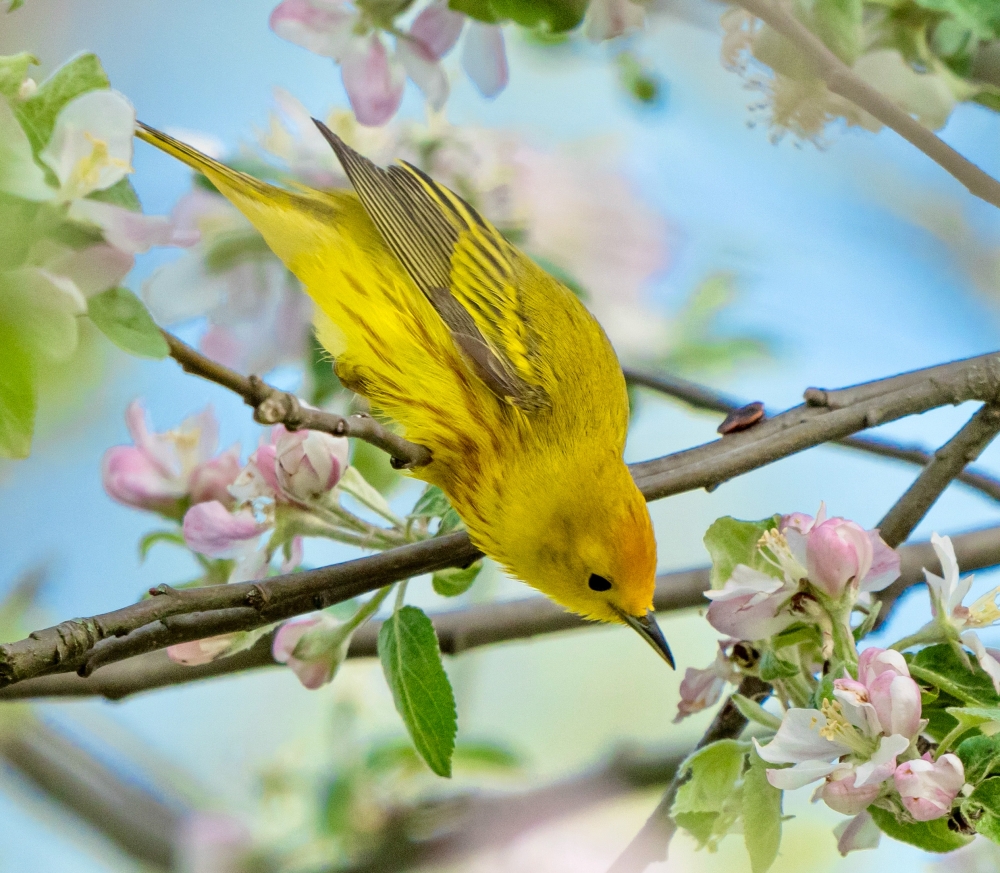 Yellow Warbler smelling crabapple tree blossoms (Single)
DESCRIPTION
Beautiful tinyYellow Warbler smelling crabapple tree blossoms on a Spring day at Presque Isle Park in Erie, Pennsylvania, USA.
AUTHOR
Darla Graff is a fine art, nature, wildlife and portrait photographer based in Erie, Pennsylvania. Her passion is to share beauty in nature and wildlife through her photography and bringing awareness to nature and wildlife conservation. She has a special aptitude for discovering beauty by connecting with light, nature, and wildlife. Her photography has awakened others to share in that appreciation. Her favorite quote is "Photography is the universal language that speaks to the heart" and that quote relates to her goal of how her photography speaks to others.

Darla began pursuing photography in 2016 and launched her professional photography career in 2018. She was awarded Honorable Mention in the category of Wildlife and Animals in the 2020 Chromatic Photography International Professional Competition.

Darla successfully published her first wall calendar titled "Darla Graff Photography, 2021 Beauty in Nature." This calendar is a collection of her nature and wildlife photography from this past year, featuring images captured at Presque Isle State Park in Erie, Pennsylvania.
←
back to gallery