professional category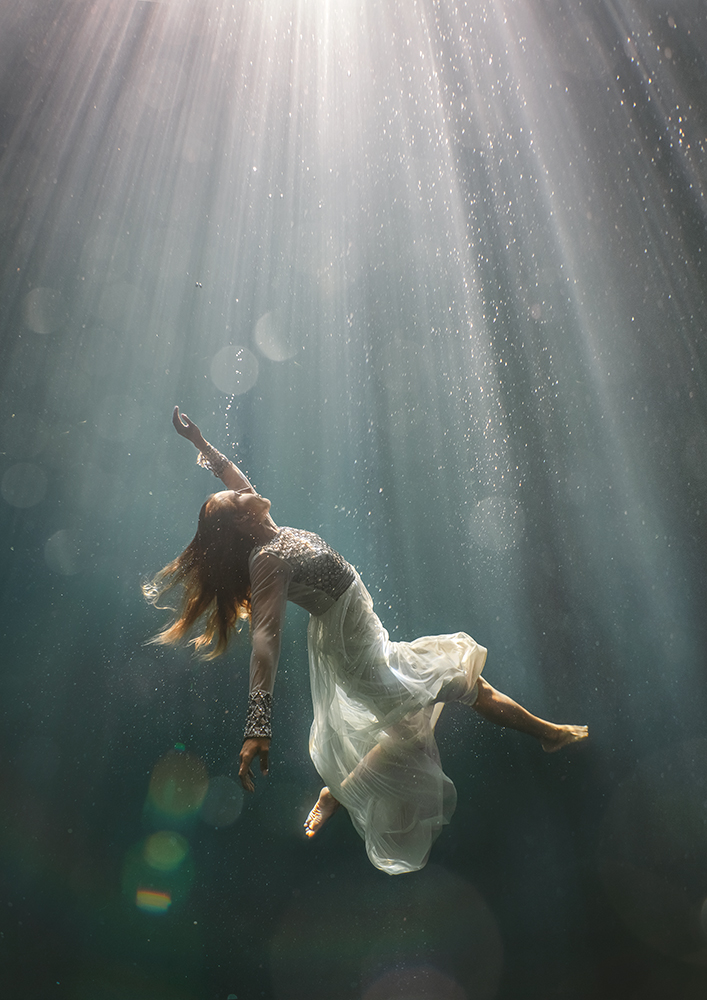 Descenso (Single)
DESCRIPTION
'Descenso' meaning fall is photographed underwater - both myself as the photographer and the model are freedivers. I wanted to create an image where the figure is falling, dramatic yet somehow melancholic. This was shot in one of the incredible clearwater cenotes of Mexico, this particular one being around thirty metres deep. It took a lot of trust for Kiki to do a pose like this, seemingly falling into the depths.
AUTHOR
Lexi Laine is based in the UK and specialises in creating ethereal underwater photography in some of the most unique locations around the globe. She has spent several years training as a freediver in order to extend the amount of time she can stay underwater. Works responding to the human impact on the marine environment can be seen throughout the artist's portfolio. Influences of historical painting, fantasy and folklore can also often be found in her images. Laine enjoys explorations of surreal contradictions, blurring boundaries and using photography as a means to create otherworldly, emotive art.

Laine studied BA Fine Art at UCA (University for the Creative Arts) Canterbury in 2001-2004 and since graduating has been building her career as a photographer and artist. In 2020 Laine was awarded the winner of the Beautiful Bizarre Art Prize Photography Award. In 2018 and 2019 she was awarded 'Image of the Year' by leading UK training provider, Photography Farm. Also in 2019 Laine was sponsored by Sony UK to create a short behind the scenes documentary of her practise titled 'Under The Surface'. The project was undertaken in the magical cenotes of the Yucatan peninsula in Mexico.

←
back to gallery