professional category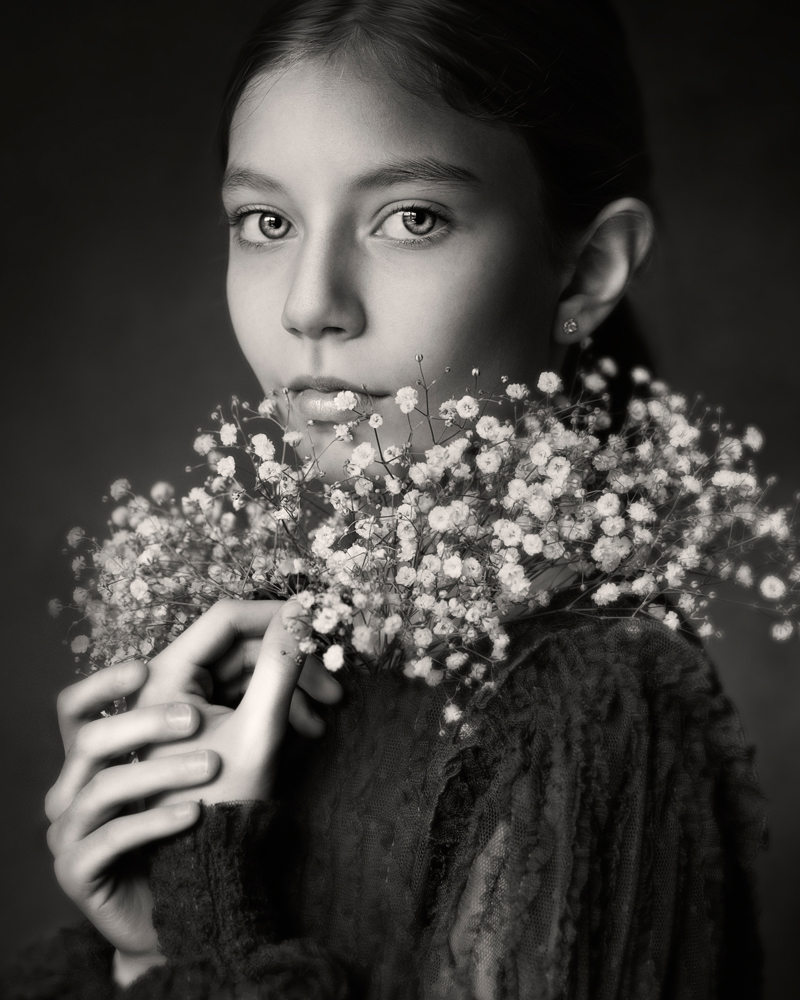 Blooming (Single)
DESCRIPTION
Flowers have appeared in my life since my childhood. I liked to put them in my hair and feel their delicate smell. It was these memories that led me to the idea of creating this portrait. I wanted the model to be surrounded by flowers as if they were part of her. That's why I decided to name my work "Blooming". This word refers to girls who are naturally beautiful, delicate, just like flowers. I also decided to show the image in black and white because I think it made the image more moody.
AUTHOR
I was born in Poland, but for 12 years I have lived in Scotland where I work and study at Edinburgh College majoring in BA Photography. My adventure with photography started 4 years ago. It was then that I started my photography course at Paisley College and was learning about different photography techniques. At the beginning, I did not know my path in photography that I want to follow.
A year ago my love for photography has been directed towards fine art portraits, mainly children. Rembrandt and his art have always been my inspiration for portraits. It is this path that guides my portrait development, through which I want to express my creativity.
This year, for the first time, I took part in the photo competition The Fellowship of Photographers Association and I won bronze image award 2020.
←
back to gallery