professional category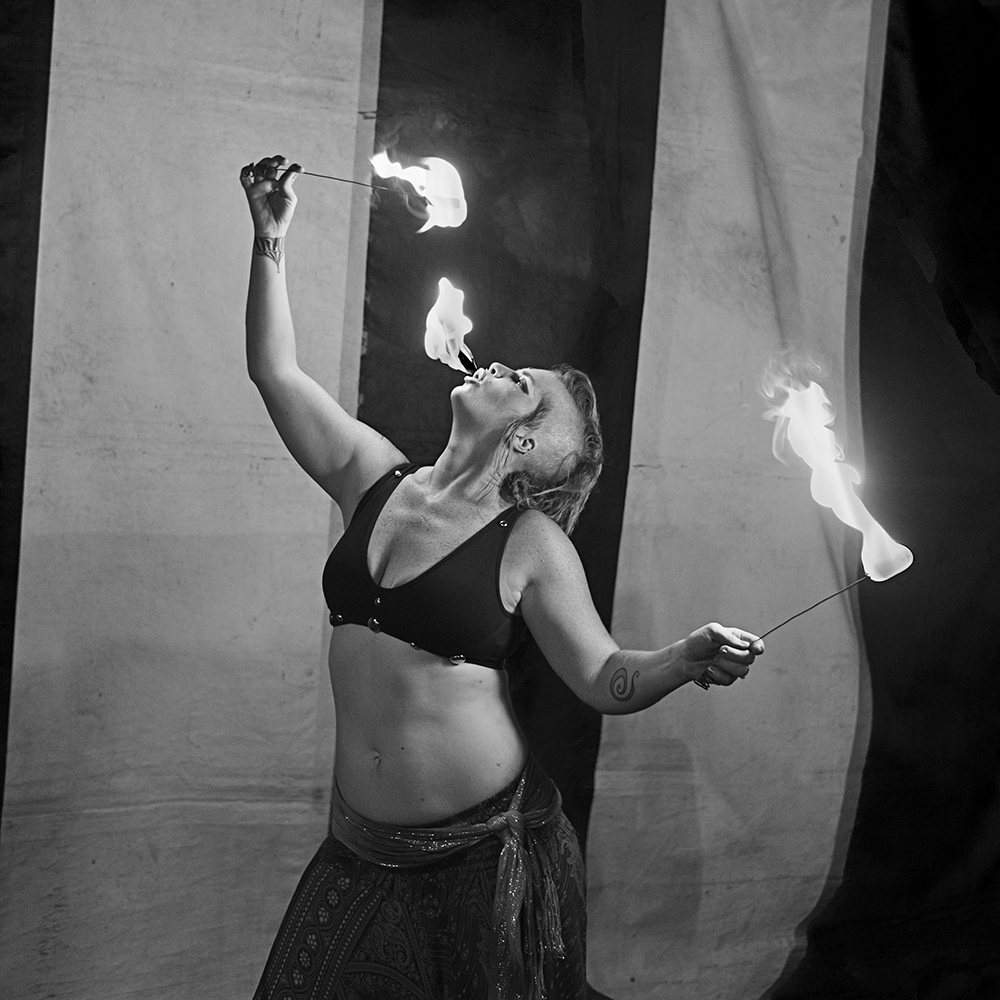 Ember at the Blue Moon Circus (Single)
DESCRIPTION
I was photographing a carnival in Louisiana when a couple of clowns (yeah, I know how that sounds...) approached me to take their pictures for their websites. You can only imagine how quickly I said yes! As I was working with them, the sword swallower and Ember, the fire eater asked me to take their pictures too. Talk about luck! This is my favorite from all of the captures I got that day and night. Ember and I had to sneak out of the tent and grab this shot when her boss wasn't looking so he wouldn't see that she wasn't working. The wind was blowing, the tent was flapping and we were laughing. I got to laugh with a beautiful fire eater!! I cropped to a square and made it black and white to give it an old timey look.
AUTHOR
David Skernick was born in the heartland of the United States
David started taking pictures of the only interesting things in his hometown: people and landscapes. He eventually narrowed his work to landscapes because nature didn't ask so many questions.
David developed an appreciation of the sometimes-overlooked magnificence that is American nature and landscapes. He travels exclusively in his truck "Bob" on the "grey roads" (back roads), and never the same road twice.
Shows include the Los Angeles Photo Show, Photo L.A. and Photo Independent. The self-published book "Lost on Gray Roads" was released along with a showing at the ArtLA gallery in Bergamot Station in Los Angeles in 2013.
David resides in Woodland Hills, California with his wife Ria and dog Dudley. He spends as much time as possible teaching and traveling the grey roads of America.
Schiffer Books Is publishing a series of books. "Yellowstone Country", "Back Roads of Southern California", "Back Roads of Northern California", "American Carnival", "How Did You Get That Shot", "Back Roads of the Southwest" and Back Roads of the Great Plains are currently available.
←
back to gallery