professional category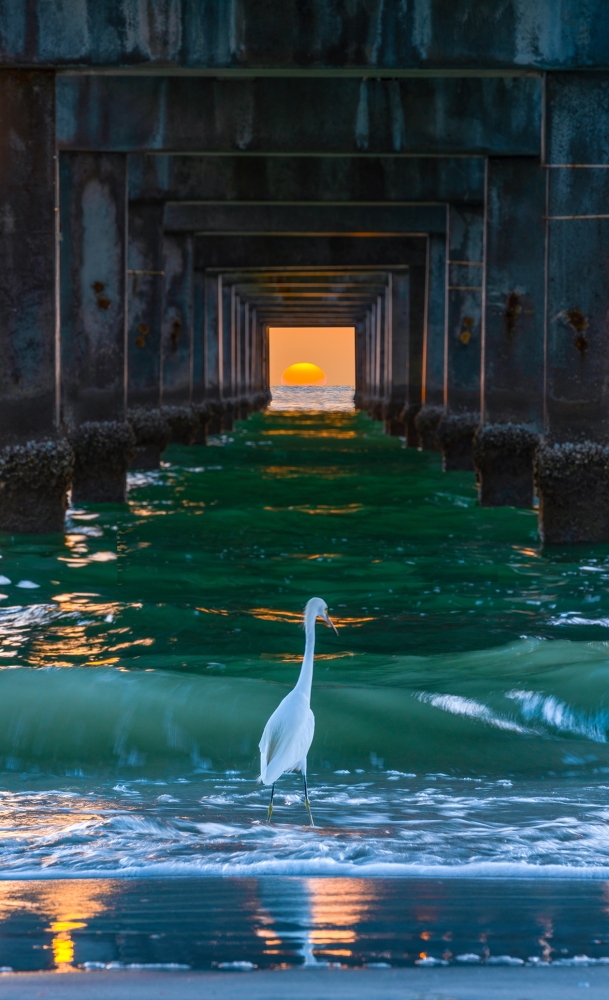 My Quintessence (Single)
DESCRIPTION
In the last 3 years I attempted to take this photo under the Clearwater Beach pier and it was cloudy or raining every time......but on 9/1/20 after going back and forth everyday to the pier for a month, I was finally able to photograph the sun setting right in the middle of it....on top of that a beautiful bird jumped in front of me to make the photo even better...and we both enjoyed the end of a beautiful day.
AUTHOR
Jean-Claude is a full-time photographer based in Tampa, Florida. His experience and photographic perspective come from years perfecting the art of capturing light, landscapes and the essence of the places he photographs. Jean-Claude has visited over 25 countries and has lived in 3 different countries throughout his career.

He is fully bilingual in English and Spanish. His photographs have won international competitions in the USA and Latin America. His images have been published on numerous websites, newspapers, and magazines related to Landscape Design, Architecture as well as publications supporting conservation of our planet and the oceans. Jean-Claude displays and sells his work in fine art shows on the Eastern Seaboard and in Latin America throughout the year. He also works with Landscape Designers, Interior Designers and Architectural companies in Florida, South Carolina and several countries in Latin America.

In January 2016, Jean-Claude founded Camera Expeditions. Camera Expeditions is a photographic workshop where he uses a hands-on approach by teaching landscape techniques to students on location. He is very active on Instagram and Facebook where he is followed by over 15K people around the world. Jean-Claude is also a member of Professional Photographers of America.
←
back to gallery