professional category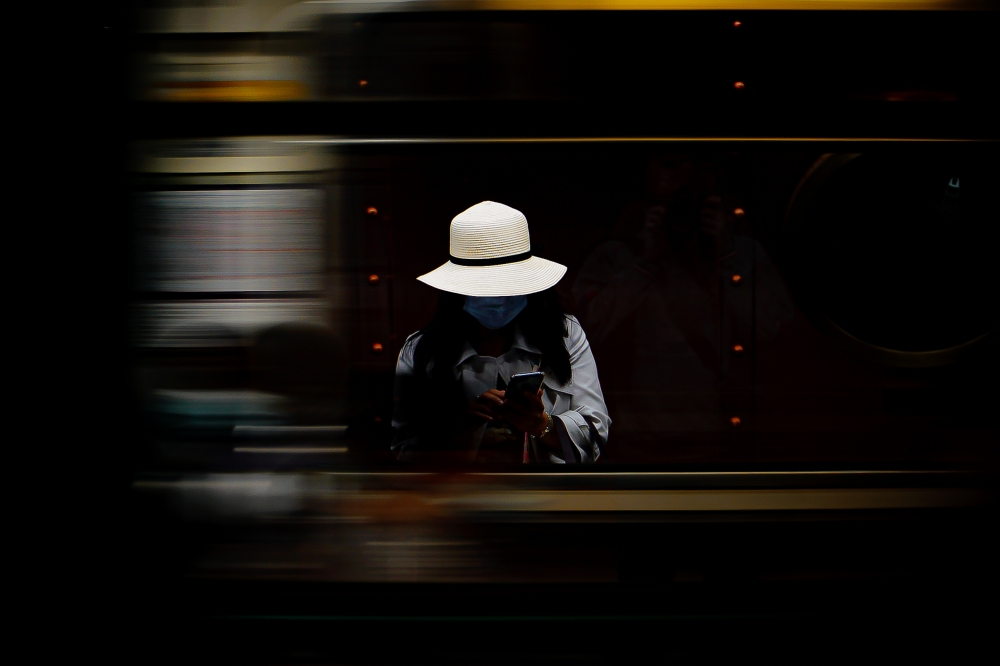 Impassiveness through speed. (Single)
DESCRIPTION
Paris été 2020, sur le quai en face de moi cette femme coiffée de ce magnifique chapeau accaparée par son smartphone, j'ai deux secondes pour prendre cette photo à travers son métro qui entre en station.
AUTHOR
Si l'inspiration vient en dormant, la mienne est apparue le jour ou j'ai ouvert les yeux !
Mon rêve, mon but, mon plaisir c'est de pouvoir allier le minimalisme, la street, l'urban, le graphique dans une seule photo et faire ressentir aux autres ce que j'ai éprouvé en "shountant".
Les envies, les endroits, les photographes sont différents et je pense que l'appréciation de mon travail appartient à chacun.

Tokyo International foto Awards 2020 (TIFA)Silver Winner in Portfolio.
Chromatic Awards 2020 Silver Winner in Street.
PSPA 2020 Silver Winner in In the Transport.
PX3 2020 two Bronze Winner in Street and Smartphone Photography Professional.
Monovisions Photography Awards 2020 two Honorable Mention.
IPA 2020 Honorable Mention in Street.
APA 2020 4 Honorable Mention in Street and one Honorable Mention in Landscape.
Digital exhibitions 2020 New-York Berlin Madrid Vienne.
Edited in PHOTOGRAPHIZE (USA), DODHO (Spain), EYE PHOTO,Magazines 2019-2020-2021.
←
back to gallery