amateur category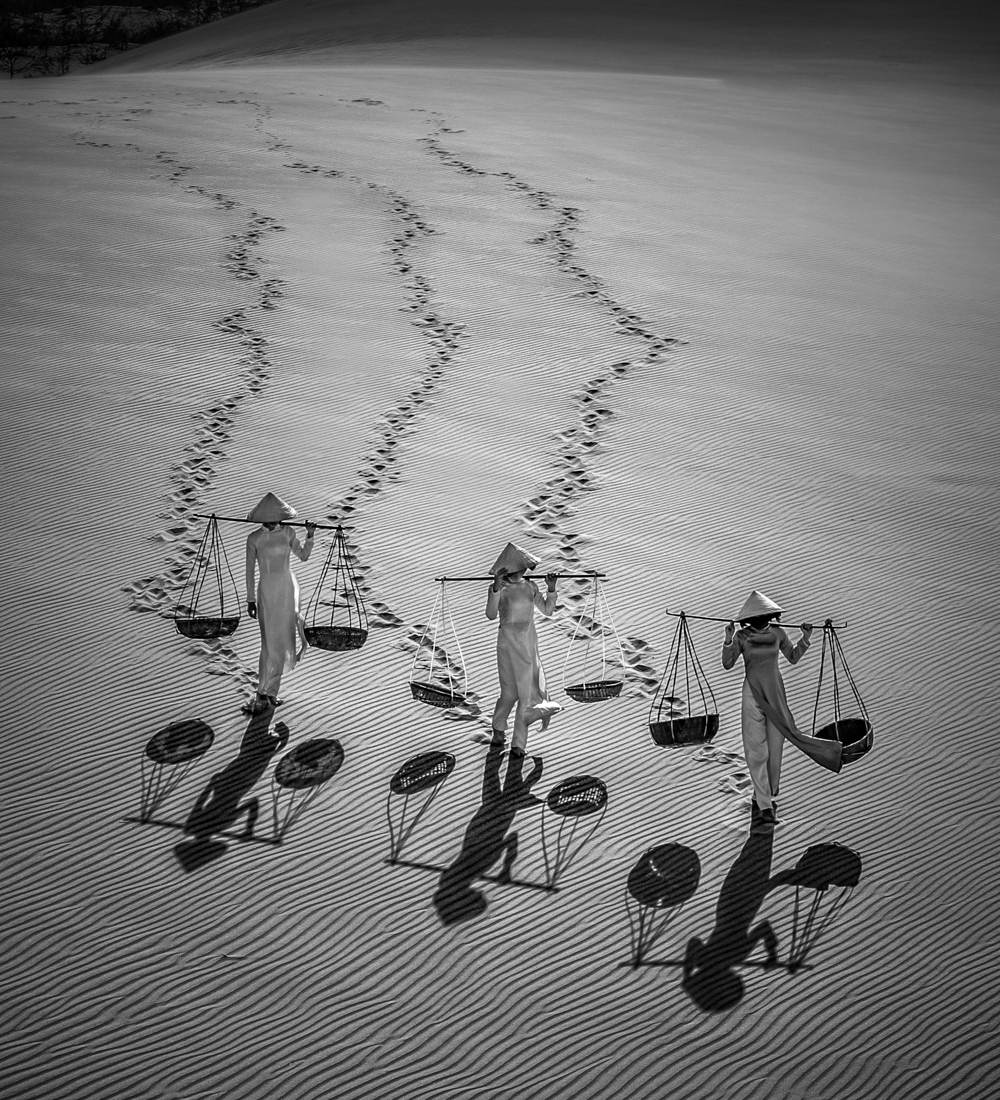 Three Girls Sand Dune (Single)
DESCRIPTION
Three Vietnamese ladies in traditional "ao dai" costumes walked on a sand dune carrying straw baskets. In the past, such straw baskets were commonly used to carry farm produce.
AUTHOR
Chin Leong Teo is an internationally published, multi-award-winning Singaporean photographer.

He has won top prizes and has been conferred more than 900 awards in more than 300 international photography circuits, salons and exhibitions. His recognitions include multiple Fédération Internationale de l'Art Photographique (FIAP) Blue Badges for being the best author in photography salons, FIAP Gold Medals, and Photographic Society of America (PSA) Gold Medals.

In 2019, Chin Leong won the prestigious Pangea Prize at the Siena Photo Awards 2019, as well as 5 Remarkable Awards, making him the most awarded photographer at the event in Siena, Italy.

In May 2020, he won 1st prize in the Nature category of IPA OneShot: Movement Photo Awards.

In June 2020, he was listed as one of the world's top exhibitors in PSA Who's Who 2019 List, ranking world #5 for PTD (Photo Travel Division), world #10 for PIDC (Projected Image Division – Colour), and world #10 for PJD (Photojournalism Division).

Chin Leong's photography philosophy is to capture "all things beautiful God created" and to continue to grow and evolve his photographic sense and acumen.
←
back to gallery