amateur category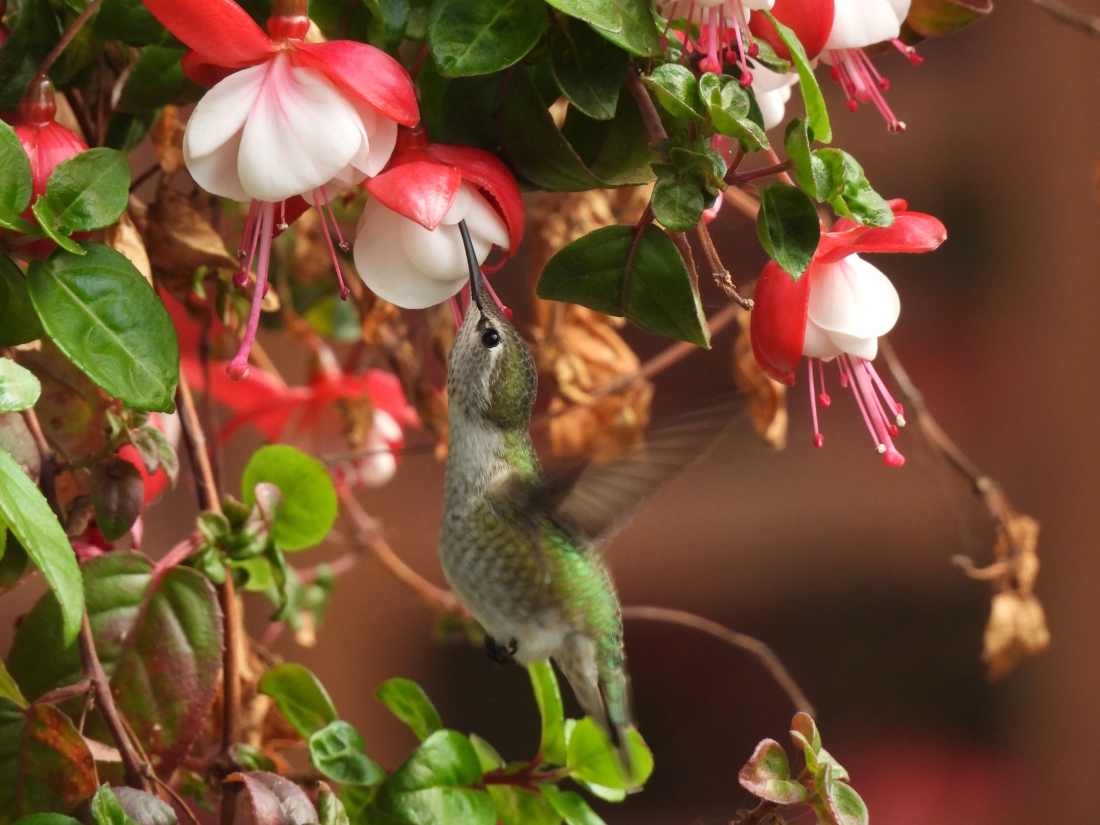 Anna's Hummingbird (Single)
DESCRIPTION
I am very passionate about photography and my favorite subjects to photograph are hummingbirds. They are so beautiful, tiny, and majestic. This photograph was taken in my backyard while the beautiful Anna's Hummingbird pictured was drinking from my hanging Fuchsia. I felt so excited to capture such a great moment in time that I will cherish forever.
AUTHOR
I am an emerging artist, working primarily in photography. I currently live and work in Eugene, Oregon. I discovered my passion for photography a few summers ago and love taking photographs of animals and scenery. I want my photographs to evoke the same sense of joy and happiness to those who view them as they do for me. Being able to share my art and love for nature is a dream come true.

I have my photographs for sale at the Monroe Arts Association Gift Shop in Monroe, Oregon. I have sold many pieces of my work in Monroe, Eugene, and Lebanon, Oregon. I have been featured in several different State of Oregon calendars. Also, I received a 2nd place cash award for my photograph "Catch of the Day" from the Rhode Island Watercolor Society. Since the beginning of 2022 I have been accepted into 18 art shows all across the United States. I have an Instagram page (@twylabohrerphotography) where people from all around the world can come and view my photographs.
←
back to gallery