amateur category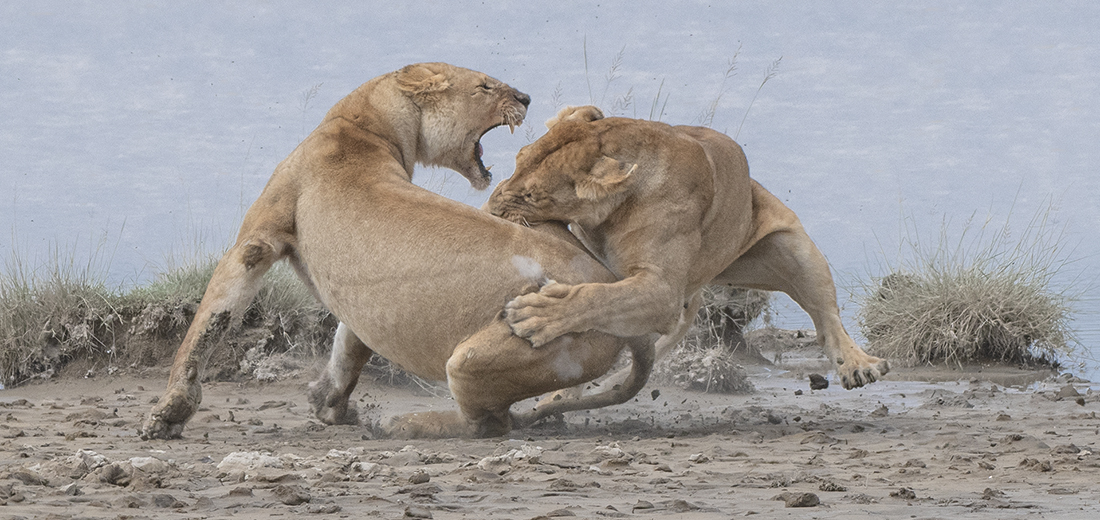 Lion Fight (Single)
DESCRIPTION
During the migration period in Tanzania waterholes are scarce. A small pride of lions had claimed this waterhole when an interloper approached. The alpha female of the pride attacked the interloper along with the other females in order to dive he away.
AUTHOR
Patrick Nowotny is based in Georgetown, Texas, where he enjoys retirement. He spends his summers in the mountains of Colorado when not traveling the world. He has all ways enjoyed photography. In 2015 he bought a Nikon starter camera kit that launched him into the "digital" world of photography. Following a photography guided trip to Yellowstone National Park in 2015 his love of photographing wildlife and nature took off. Since then trips to Costa Rica, Brazil, Chile, Africa, Australia, Italy, Mauritius and the Great Bear Rainforest has fueled his passion.
His latest notable accolades are placing Gold in the 2020 World Nature Photography Awards - Mammal Behavior Category.
Placing Bronze in the 2021 World Nature Photography Awards - Reptiles and Amphibians Category.
Nominated in the Fine Art Photo Awards categories of Abstract and Wildlife.
←
back to gallery