professional category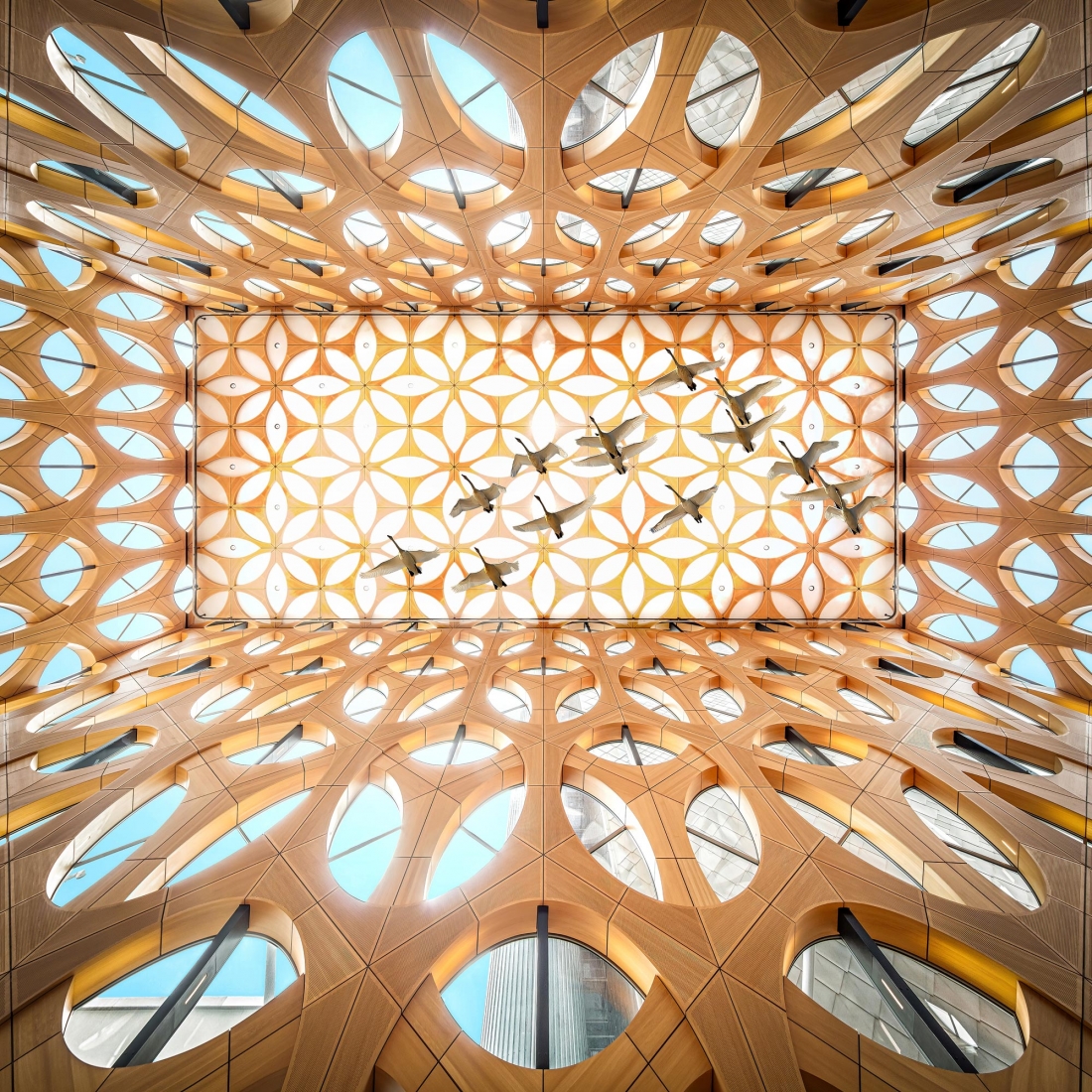 Fantasia Naturalis (Single)
DESCRIPTION
Looking up in the atrium of the Naturalis biodiversity centre in Leiden (NL) inspired me to transform the original experience into this altered reality. It is a hommage to the beautiful architecture of the building and to the institute's dedication to the miracle of life and biology.
AUTHOR
Paul Brouns (1967) is a photographing artist living near Amsterdam. Observing the urban world, he is attracted by the abstract, rhythmic poetry of buildings. Available in limited editions, his work has been exhibited worldwide and sold to collectors, ranging from Tokyo, Seoul and New Delhi, to New York, London and Amsterdam.

In the series "Urban Tapestries" façades are captured frontally, filling the entire composition. Because of their simplicity and shallow depth, attention is drawn to rhythm, colour and light on the surfaces.

Its counterpart is the "Perspective Play" series. In these works visual depth and converging lines of perspective are used to fill the image plane with repeating elements. In both series sometimes photographic images are manipulated. Expanded surfaces and enhanced feelings of scale give the work a hypnotic attraction.
←
back to gallery