professional category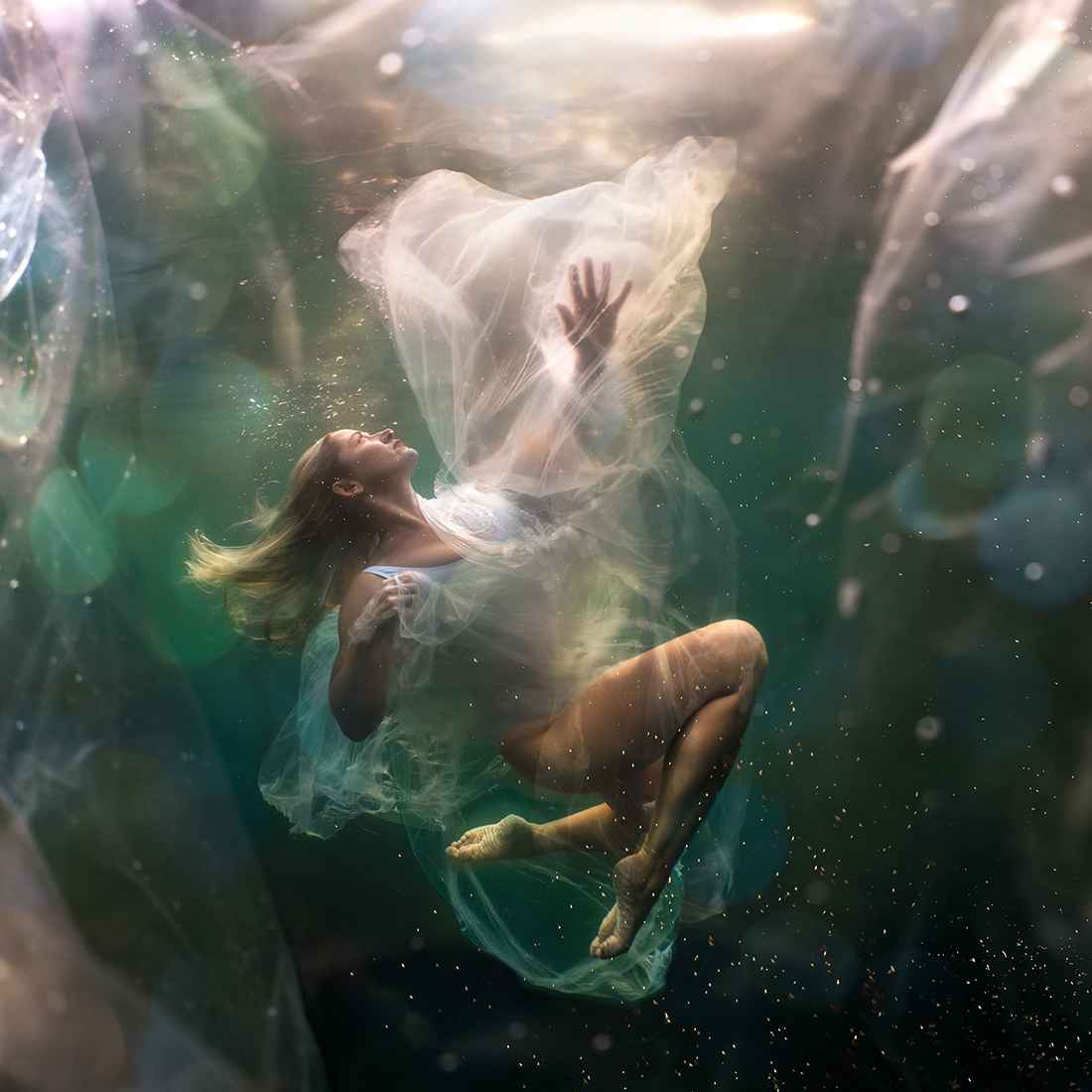 La Basura (Single)
DESCRIPTION
As a comment on how we as humans are mistreating our planet, I wanted to create the sensation of drowning in plastic. It's titled 'La Basura' meaning rubbish or waste. When I rescued a big roll of plastic I found in a bin, I knew I had to put it to some creative use. To create this shot, not only did we wrap the model in plastic, we also covered me and my underwater camera housing in plastic sheets too. We are both trained freedivers and we also had safety divers with us during the shoot too. Aesthetically, I think this transparent material can look so stunning in the water, and so I want to use it in a way that creates a staged response. So the first reaction might be that it looks ethereal and beautiful, but then when you realise it's plastic and the way it is covering and engulfing her, then it changes the feeling altogether. It's this double meaning that interests me and I seek to include in my work.
AUTHOR
Lexi Laine is based in the UK and specialises in creating ethereal underwater photography in some of the most unique locations around the globe. She has spent several years training as a freediver in order to extend the amount of time she can stay underwater. Works responding to the human impact on the marine environment can be seen throughout the artist's portfolio. Influences of historical painting, fantasy and folklore can also often be found in her images. Laine enjoys explorations of surreal contradictions, blurring boundaries and using photography as a means to create otherworldly, emotive art.

Laine studied BA Fine Art at UCA (University for the Creative Arts) Canterbury in 2001-2004 and since graduating has been building her career as a photographer and artist. In 2020 Laine was awarded the winner of the Beautiful Bizarre Art Prize Photography Award. In 2018 and 2019 she was awarded 'Image of the Year' by leading UK training provider, Photography Farm. Also in 2019 Laine was sponsored by Sony UK to create a short behind the scenes documentary of her practise titled 'Under The Surface'. The project was undertaken in the magical cenotes of the Yucatan peninsula in Mexico.

←
back to gallery