professional category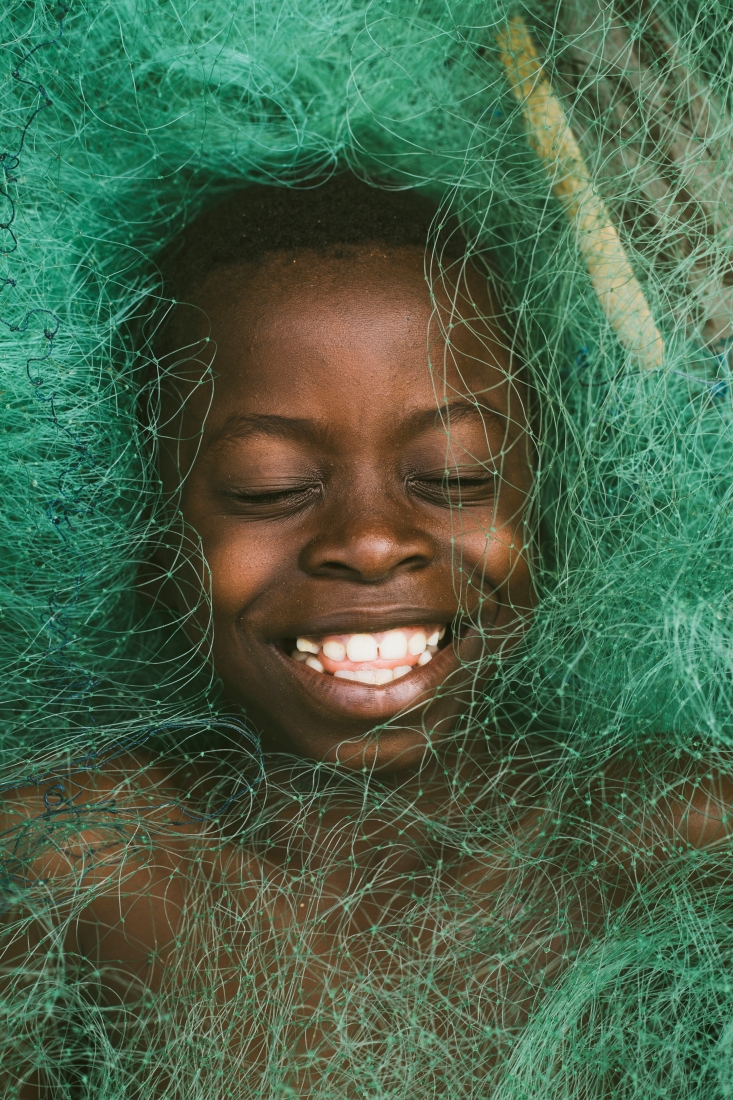 UNTAMED HAPPINESS (Single)
DESCRIPTION
One of my favourites photos taken this year, Portrait of Isaac, a kid that hails from one of the tourist villages in Ghana called Busua. I had seen these fishing nets lazing down several days before the shoot. I had seen him most of the time trying to cover himself with the net, that's when the idea of the image came about.
AUTHOR
Kobina W. Sackey, popularly known as Clickseezy Photography, is a Ghanaian travel and documentary photographer currently based in Busua, Ghana. Since joining the photography industry four years ago, he has been widely recognized for his talents. He has had the opportunity to work with many elite companies and organizations such as Coca Cola, been awarded Best Photographer by the Ghana Arts and Culture Awards, and selected as second runner up for the Ghana Photography Challenge, a competition held to improve the creativity of Ghanaian photographers through the promotion of Ghanaian culture. 

Clickseezy Photography also lends a significant portion of his time and talents to support charitable organizations such as Teach on the Beach (TOB), West African Health and Education Foundation (WAHEF). He believes that every person can and should use whatever resources they have at their disposal, be it skills, talent, or money, to create positive change within their community and the world at large.
←
back to gallery