professional category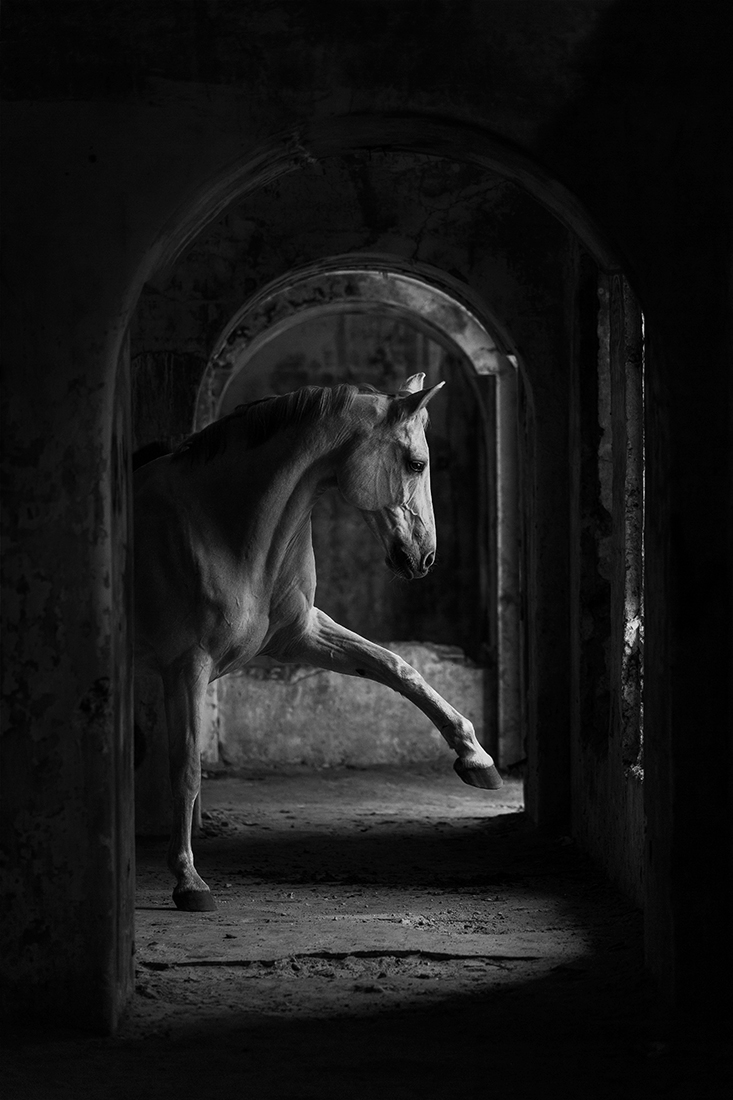 War Symphony (Single)
DESCRIPTION
Photo of white mare taken in Fort Beniaminów - a military fortification in Beniaminów (east of Warsaw). The building was designed by a Polish-born Russian General Konstanty Wieliczko, the fort was constructed in 1904 as part of the outer ring of defences of the Warsaw Fortress.
AUTHOR
Polish photographer specializing in equine photography. Portraying horses and equestrianism in extraordinary circumstances or locations brings her the greatest pleasure. Her private projects revolve around historic buildings and ruins – the less is a place graced with horses' presence, the more she want to take them there. She is fond of equestrian photography in a studio environment created by, for example, professional lighting.
Her photo report, telling the story of Sandra Santi (a woman in a wheelchair who has a passion for horses), received an honorable mention in the Polish nationwide contest Grand Press Photo 2021 in the category Young Poland – photojournalism.
←
back to gallery