professional category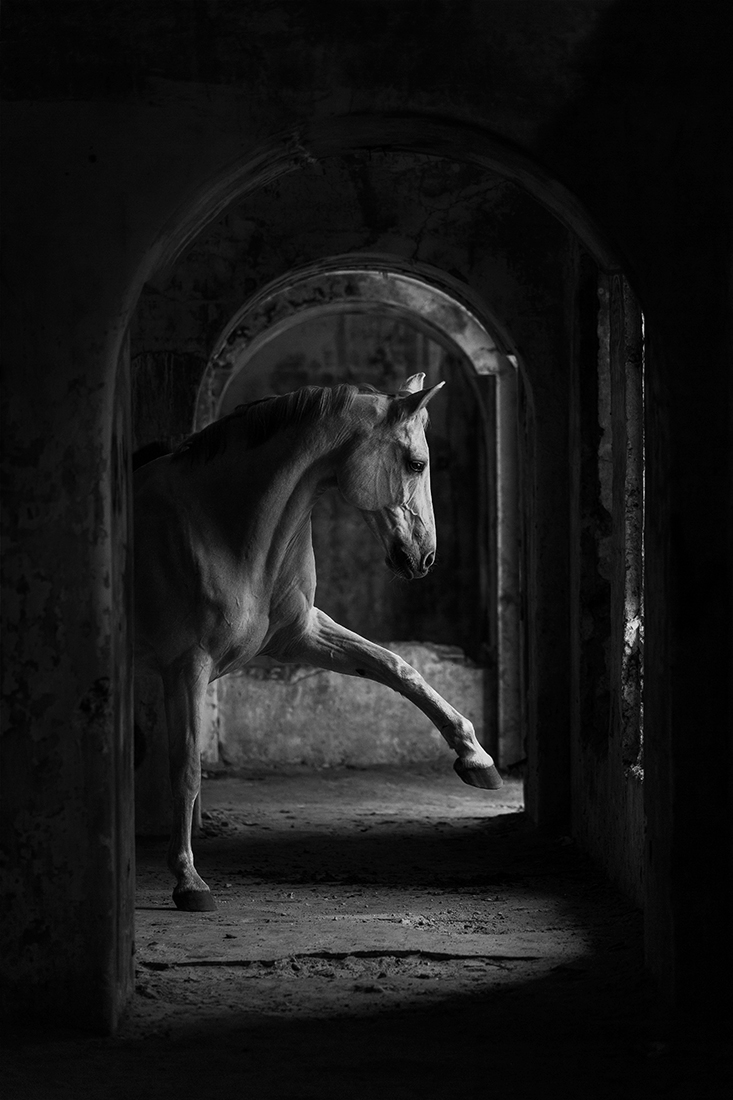 War Symphony (Single)
DESCRIPTION
Photo of white mare taken in Fort Beniaminów - a military fortification in Beniaminów (east of Warsaw). The building was designed by a Polish-born Russian General Konstanty Wieliczko, the fort was constructed in 1904 as part of the outer ring of defences of the Warsaw Fortress.
AUTHOR
Polish equine photographer and student of photography at the Academy of Art in Szczecin. She is fascinated by presenting horses in unusual places. In her works, she uses smoke as well as studio lighting. She is also involved in photojournalism, relating the stories of horses and people.
Kinga Wnuk's artworks have gained recognition in national and international photography competitions such as Grand Press Photo 2021 and 2022, Fine Art Photography Awards 2022, MonoVisions Photography Award 2022, Chromatic Photography Awards 2022.
←
back to gallery