professional category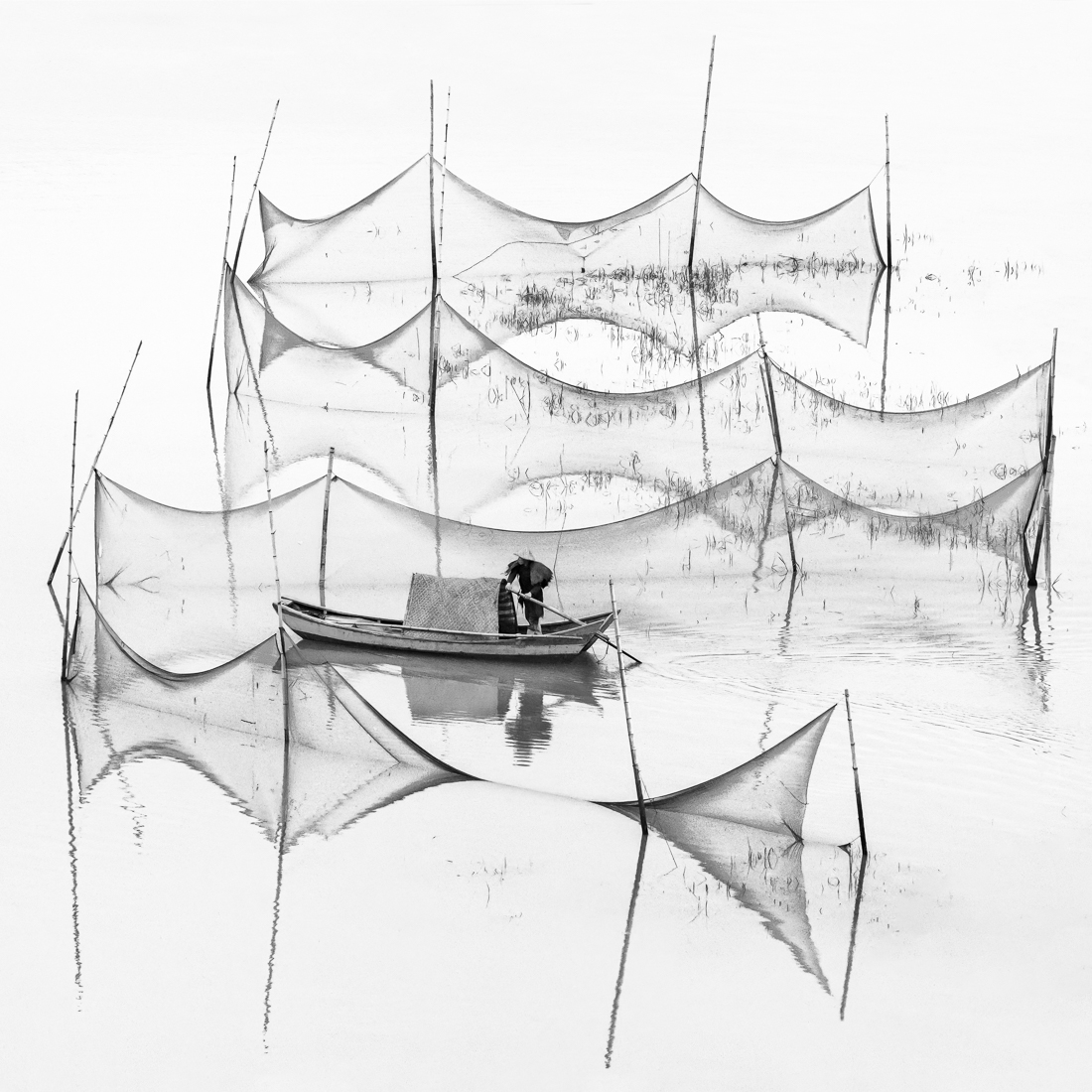 In the Fishing Maze (Single)
DESCRIPTION
Traditional fishing inside a maze of nets.
AUTHOR
Hilda Champion is a German/American fine art photographer born near Munich, Germany and living in Naples, Florida since 2001.
She was brought up in Europe but spent a big part of her adult life in South and then North America, which also gave exposure to different regional aesthetics. Additionally, extensive travels around the globe provided opportunities to experience different cultures, appreciate the arts and train her eye to architecture, interior and exterior.
Hilda uses the camera as a tool to express ideas and emotions. Sometimes she records "reality", but mostly perceived reality. Her aspiration in photography is less about showing the world as it is, but rather to release the poetry of the ordinary and help people see the un-seen. Her goal is to show an abstraction of what she sees, free of distractions. Her images are "based on a true fantasy".
Hilda Champion's work has been shown in national and international competitions and exhibitions and her images have won numerous awards and accolades.
←
back to gallery