professional category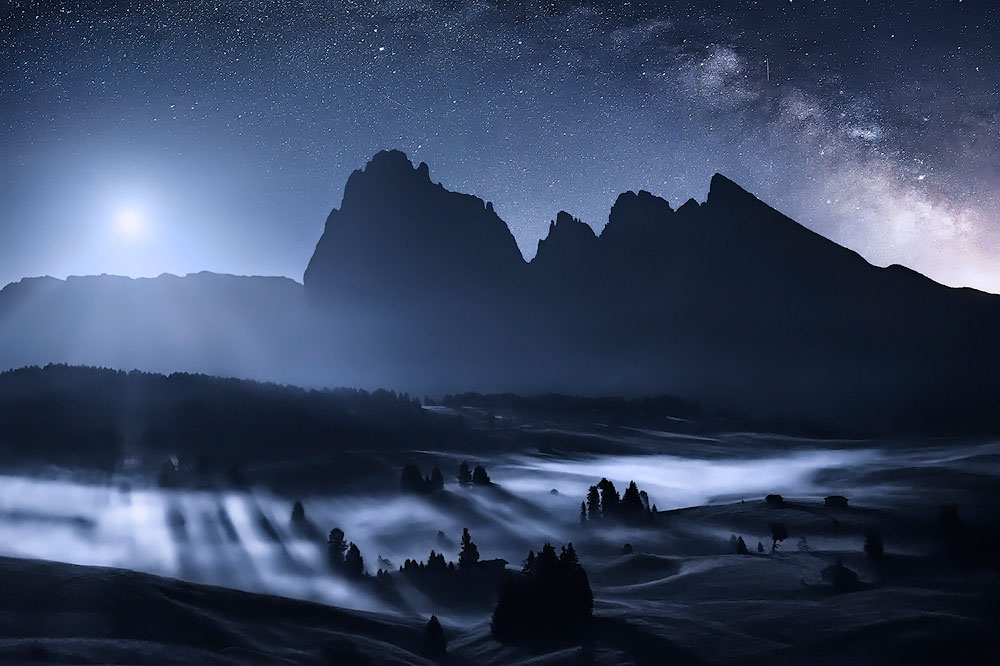 The magic of the night (Single)
DESCRIPTION
It was Summer. I went to Seiser Alm plateau to take some shots to the milky way. After a beautiful foggy sunset, I waited for a darker sky and about 11:30 pm the moon arose on the left of Langkofel peak and illuminated all the valley full of fog. The darkness of the night can give us magic.
AUTHOR
Born in 1992, I'm a professional landscape photographer based in the north of Italy.
I've always had a sensibility for natural enviroments and photography came in my life suddenly; a huge passion exploded in my heart.
​
I explored and studied the boundless sceneries in the Alps and I'm going to discover the rest of the World.
​
The shots I take with my camera become images after post processing phase, in which I enphasize the strong elements of my landscape and I put in it the emotions I felt.
​
My works were exhibited in Rome and Athens and published in online and paper magazines.
​
In 2016 I won the second prize and five honorable mentions in the Professional Landscapes category of the Monochrome Awards.
I won also two honorable mentions in the International Photographer of the Year awards (IPA) and my pictures were published in the Outdoor Photographer of the Year (OPOTY) Annual Book 2016 ("The magic of the night" is the cover).
←
back to gallery