professional category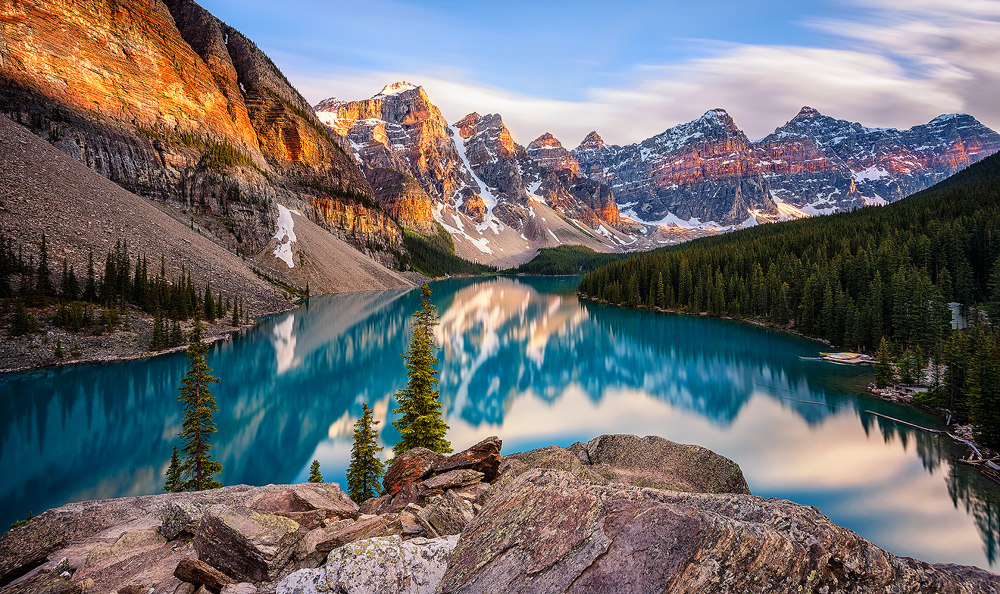 Last Light (Single)
DESCRIPTION
Set in the rugged Valley of the Ten Peaks, Moraine Lake is surrounded by mountains, waterfalls, and rock piles, creating a scene so stunning it almost seems unreal. Its waters are the most amazing colour - a vivid shade of turquoise that changes in intensity throughout the summer as the glaciers melt.
AUTHOR
My name is SHERWIN CALALUAN, a husband, a father and a freelance photographer. I trained in Hotel and Restaurant Management and after earning a degree in 2006 in the Philippines, I came to Canada to work at the Fairmont Banff Springs Hotel. I didn't plan on becoming a photographer. But it had become apparent within the first few months of my arrival in Canada that the beauty that surrounds me on a daily basis was inspiring me to take my appreciation for the stunning sceneries a step further. From the moment I bought my first camera and documented the changing, rugged landscapes in the mountains and the wildlife that they host, I was hooked. That's when my career in photography started.

I have expanded my subject to include the fascinating northern lights. Recently, I have been focussing on landscape photography. I enjoy capturing the wide expanse of a scenic view. I am deeply engaged in learning skills and acquiring techniques that help me constantly grow as a photographer and to be more successful in the ever-competitive world of photography.
←
back to gallery